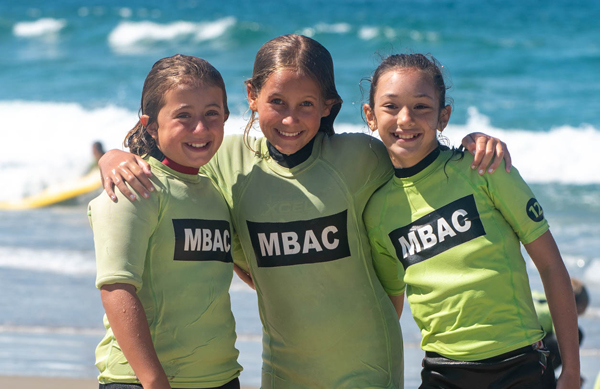 Registering for camp can be stressful so we've come up with our top tips to help the process go as smoothly as possible. While many of our camps will sell out in the first hours of registration opening, these tips will help you understand what to expect to be prepared for opening day.
Waiting Room
The moment camp registration opens (this year March 6, 2023, at 8:30am) there will be many families trying to register at the same time. To prevent server overload (think Taylor Swift Ticketmaster tickets), and to allow for a smooth, error-free process for those currently registering, our software provider has implemented a waiting room. When a certain number of users are allowed in, the system will route additional users to the waiting room to prevent overload. If you are routed to the waiting room page you will need to keep refreshing your browser until there is available capacity. As families complete their registrations, the system will allow more users in. In 2022 the waiting room was active and throttling access from 8:30am-8:40am. After those 10 minutes, users were able to log in without delay. Please be patient and continue refreshing your browser until you are let in.

Create an Account in Advance
We encourage new users to create an account in advance, and returning users to make sure that they are able to access their existing account in advance of registration day. Once logged in, you can review your Household and Camper Information Forms so you don't need to update that information on March 6th.
New users, please note that account creation will be closed from 12:00am-8:30am on registration opening day on March 6, 2023.
Adding Camps to Your Cart
Once a camp week and activity are added to your cart it is reserved for you and will allow enough time to complete your checkout. Please be aware that if you wait too long (more than 10 minutes) the items in your cart will be released back into the pool of available camps. You shouldn't feel rushed once your activities are in your cart, but if you wait too long you will receive an error message when you attempt to checkout and will need to remove and re-add those camps from your cart (if they are still available).
Understanding Waitlist Options
If a camp is full you will be given the option to add your camper to the waitlist for that activity. After clicking the yellow "Waitlist" button you will need to select one of two options:
Option 1-Waitlist this Item: You want to add your camper to the waiting list for the activity but would also like to register for a different activity that week. If you select this option you must make a selection for an alternate activity to complete your registration. If there are no alternative activities that will work for you, you will need to remove the waitlisted item from your cart and select Option 2 instead.
Option 2-Waitlist for Both: You want to be added to the waitlist for that activity and week and only want to register for that week if that activity becomes available.

IMPORTANT: Adding the waitlisted activity to your cart is only the first step in adding yourself to the waitlist. You must then complete the checkout process to complete the waitlist registration. You will receive an email confirmation that you have been added to the waitlist once you have successfully completed the checkout process.
Have Backup Contingencies
In case the camp your camper wants to do is full when you attempt to register them, it's always a good idea to have a backup plan. Whether you have alternative dates in mind or have discussed which other activities your camper would be happy with, we encourage you to be prepared just in case. We also encourage you to waitlist for the activity that is your top choice. Our past experience is that many families change their plans and spots are filled by those on the waitlist. Additionally, when last-minute spots become available, or no waitlisted families have responded, we typically email the entire waitlist on a first-come, first-serve basis. That means there is still a chance you can get a spot even if you end up far down the waitlist.
Hopefully these tips help you to prepare and allow for a smooth registration day. In order to help ensure that we are available to families experiencing difficulties during registration day, we ask any non-urgent registration questions be submitted by email to info@watersportscamp.com, or by phone at a later date at 858-539-2003. If you experience technical issues during registration please reach out at (858) 488-1000.
Please note that we will not be taking any camp registrations in person or over the phone on March 6, 2023.
Summer camp registration opens Monday, March 6, 2023 at 8:30am at watersportscamp.com
(Visited 2,089 times, 8 visits today)