SAILING MEMBERSHIP ORIENTATION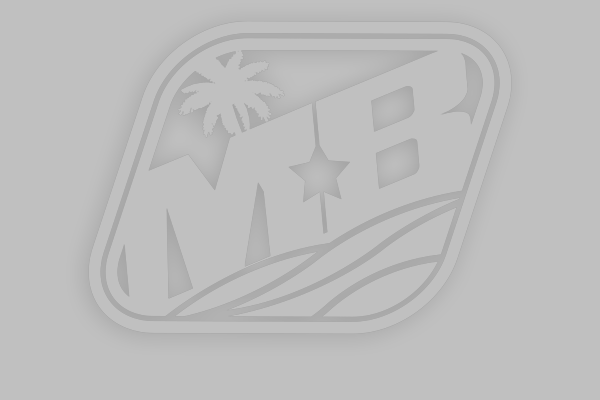 This is the first step to becoming a sailing member. During your membership orientation you will be shown where the equipment is stored and how to set it up properly. You will learn the rules and safety measures in place at our facility and while renting our equipment. After properly rigging the sailboat, you will head out on the water to demonstrate your sailing skills and basic navigation knowledge. Skills required to become a member include: proper turns including heading up, bearing away, taking, and jibing, sailing to an upwind destination, and demonstrating a capsize recovery. Upon successful completion of the orientation, you will be qualified to rent the specific boat you completed your orientation on and eligible to begin your sailing membership.
Rates
Course Fee: $170.00
UCSD/SDSU Student Fee: $100.00
2 hour lesson. Additional participants $20/person per hour, up to 5 total participants.
Upcoming Classes
SAILING MEMBERSHIP ORIENTATION SCHEDULE

Class Runs
Day(s)
Time
Enroll
1/14/2023
1
Sa
10:00AM-12:00PM
1/14/2023
1
Sa
1:00PM-3:00PM
1/15/2023
1
Su
10:00AM-12:00PM
1/15/2023
1
Su
1:00PM-3:00PM
1/21/2023
1
Sa
10:00AM-12:00PM
1/21/2023
1
Sa
1:00PM-3:00PM
1/22/2023
1
Su
10:00AM-12:00PM
1/22/2023
1
Su
1:00PM-3:00PM
1/28/2023
1
Sa
10:00AM-12:00PM
1/28/2023
1
Sa
1:00PM-3:00PM
1/29/2023
1
Su
10:00AM-12:00PM
1/29/2023
1
Su
1:00PM-3:00PM
2/4/2023
1
Sa
1:00PM-3:00PM
2/5/2023
1
Su
10:00AM-12:00PM
2/5/2023
1
Su
1:00PM-3:00PM
2/11/2023
1
Sa
1:00PM-3:00PM
2/12/2023
1
Su
10:00AM-12:00PM
2/12/2023
1
Su
1:00PM-3:00PM
2/18/2023
1
Sa
1:00PM-3:00PM
2/19/2023
1
Su
10:00AM-12:00PM
2/19/2023
1
Su
1:00PM-3:00PM
2/25/2023
1
Sa
1:00PM-3:00PM
2/26/2023
1
Su
10:00AM-12:00PM
2/26/2023
1
Su
1:00PM-3:00PM
3/4/2023
1
Sa
1:00PM-3:00PM
3/5/2023
1
Su
10:00AM-12:00PM
3/5/2023
1
Su
1:00PM-3:00PM
3/11/2023
1
Sa
1:00PM-3:00PM
3/12/2023
1
Su
10:00AM-12:00PM
3/12/2023
1
Su
1:00PM-3:00PM
3/18/2023
1
Sa
1:00PM-3:00PM
3/19/2023
1
Su
10:00AM-12:00PM
3/19/2023
1
Su
1:00PM-3:00PM
3/25/2023
1
Sa
1:00PM-3:00PM
3/26/2023
1
Su
10:00AM-12:00PM
3/26/2023
1
Su
1:00PM-3:00PM
4/1/2023
1
Sa
1:00PM-3:00PM
4/2/2023
1
Su
10:00AM-12:00PM
4/2/2023
1
Su
1:00PM-3:00PM
4/8/2023
1
Sa
1:00PM-3:00PM
4/9/2023
1
Su
10:00AM-12:00PM
4/9/2023
1
Su
1:00PM-3:00PM
4/15/2023
1
Sa
1:00PM-3:00PM
4/16/2023
1
Su
10:00AM-12:00PM
4/16/2023
1
Su
1:00PM-3:00PM
4/22/2023
1
Sa
1:00PM-3:00PM
4/23/2023
1
Su
10:00AM-12:00PM
4/23/2023
1
Su
1:00PM-3:00PM
4/29/2023
1
Sa
1:00PM-3:00PM
4/30/2023
1
Su
10:00AM-12:00PM
4/30/2023
1
Su
1:00PM-3:00PM
5/6/2023
1
Sa
1:00PM-3:00PM
5/7/2023
1
Su
10:00AM-12:00PM
5/7/2023
1
Su
1:00PM-3:00PM
5/13/2023
1
Sa
1:00PM-3:00PM
5/14/2023
1
Su
10:00AM-12:00PM
5/14/2023
1
Su
1:00PM-3:00PM
5/20/2023
1
Sa
1:00PM-3:00PM