Youth Programs
Youth programs at Mission Bay Aquatic Center offer many opportunities for kids ages 6 to 17 to participate in a variety of watersports activities year-round in San Diego. Our goal is to provide programming that is safe, high-quality, and FUN! With over 45 years of experience and program development we have established a welcoming culture for kids to enjoy and explore watersports.
The Watersports Camp
The Watersports Camp
Mission Bay Aquatic Center's summer camp is one of the world's premier youth watersport programs. The Watersports Camp is recognized as one of the safest and highest quality youth watersports programs in the nation. Thousands of youth have experienced watersports activities for the first time at The Watersports Camp.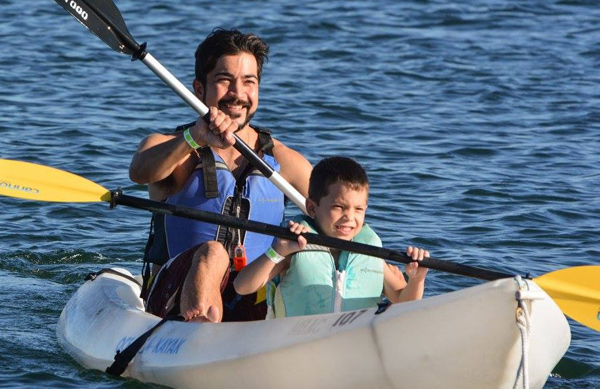 Youth Classes
Youth Classes
These classes are the perfect opportunity for year-round fun and learning youth to enjoy watersports at MBAC. Classes are designed specifically just for kids ages 6-17.
Birthday Party Packages
Birthday Party Packages
MBAC offers several watersports party packages that are perfect for birthdays or other special occasions. Make your event memorable with these unique watersport party packages.