SEMESTER WAKEBOARDING AND WAKESURFING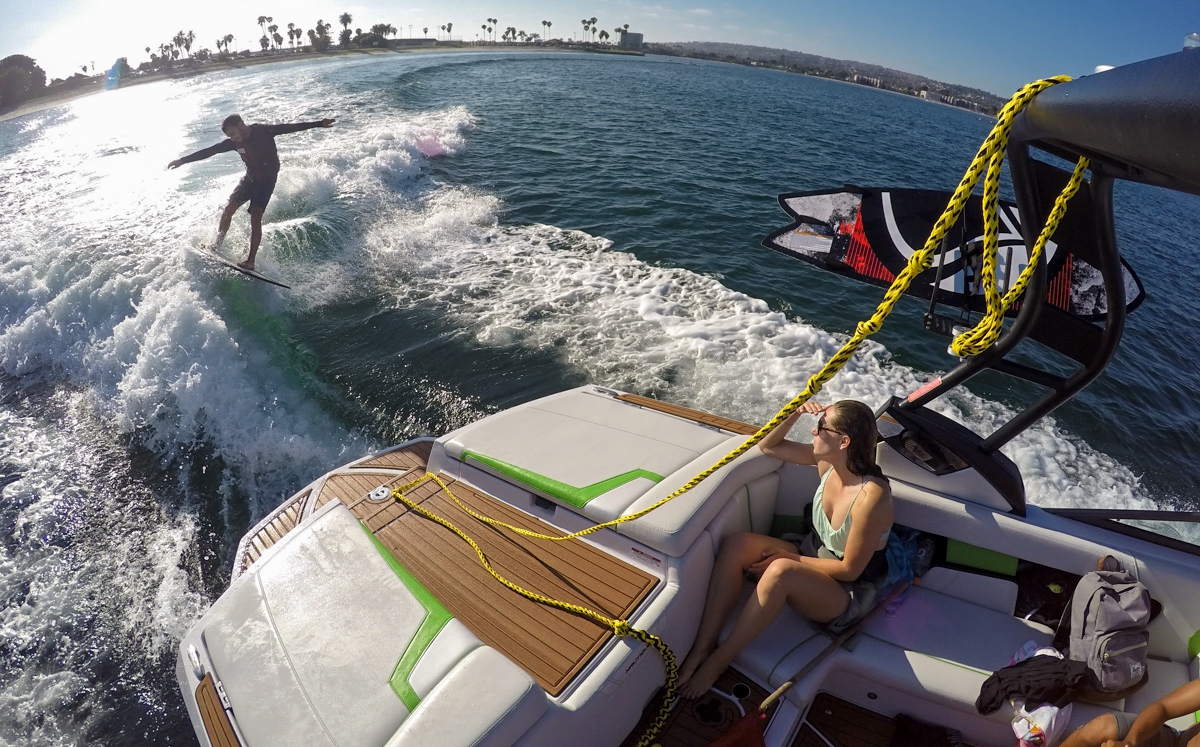 Having trouble deciding between the Wakeboarding and Wakesurfing classes at MBAC? Try this class and get experience doing both! Wakeboarding is best when the water is as calm as possible and Wakesurfing works well when the wind begins to pick up. In this class the conditions will determine which sport you do so you get the most out of every session. Our Nautique tow boats switch between wakeboarding and wakesurfing modes at the flip of a switch. Our instructors will give you personalized instruction no matter what level rider you are. With weekly coaching, your skills will progress very quickly.
Rates
SDSU/UCSD Students Fee: $325.00
All Others Fee: $395.00
This class is not being offered at this time. Please check back.