SEMESTER WAKEBOARDING AND WAKESURFING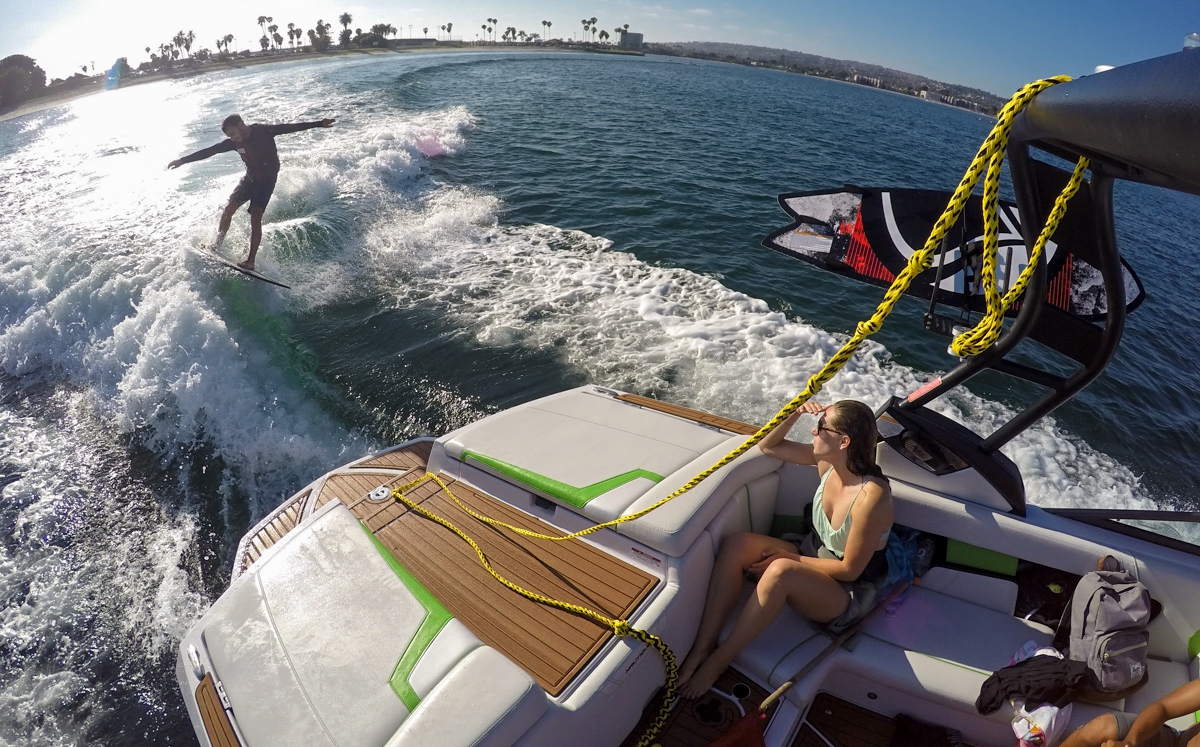 Wakeboarding is best when the water is as calm as possible and Wakesurfing works well when the wind begins to pick up. In this class the conditions will determine which sport you do so you get the most out of every session. Our Nautique tow boats switch between wakeboarding and wakesurfing modes at the flip of a switch. Our instructors will give you personalized instruction no matter what level rider you are. With weekly coaching, your skills will progress very quickly.
Rates
SDSU/UCSD Students Fee: $335.00
All Others Fee: $420.00
Upcoming Classes
SEMESTER WAKEBOARDING AND WAKESURFING SCHEDULE

Class Runs
Day(s)
Time
Enroll
9/6/2022-12/6/2022
13
Tu
11:00AM-12:40PM
9/7/2022-12/7/2022
13
W
11:00AM-12:40PM
9/8/2022-12/8/2022
13
Th
11:00AM-12:40PM
9/9/2022-12/9/2022
12
F
11:00AM-12:40PM
9/9/2022-12/9/2022
12
F
1:00PM-2:40PM

Due to COVID-19 guidelines and restrictions, the classes listed above are only open to currently registered SDSU students. Students must be registered on WebPortal. All class information and assignments will be shared through Canvas, which you will be able to access after enrolling on WebPortal.