STAND UP PADDLING PRIVATE LESSON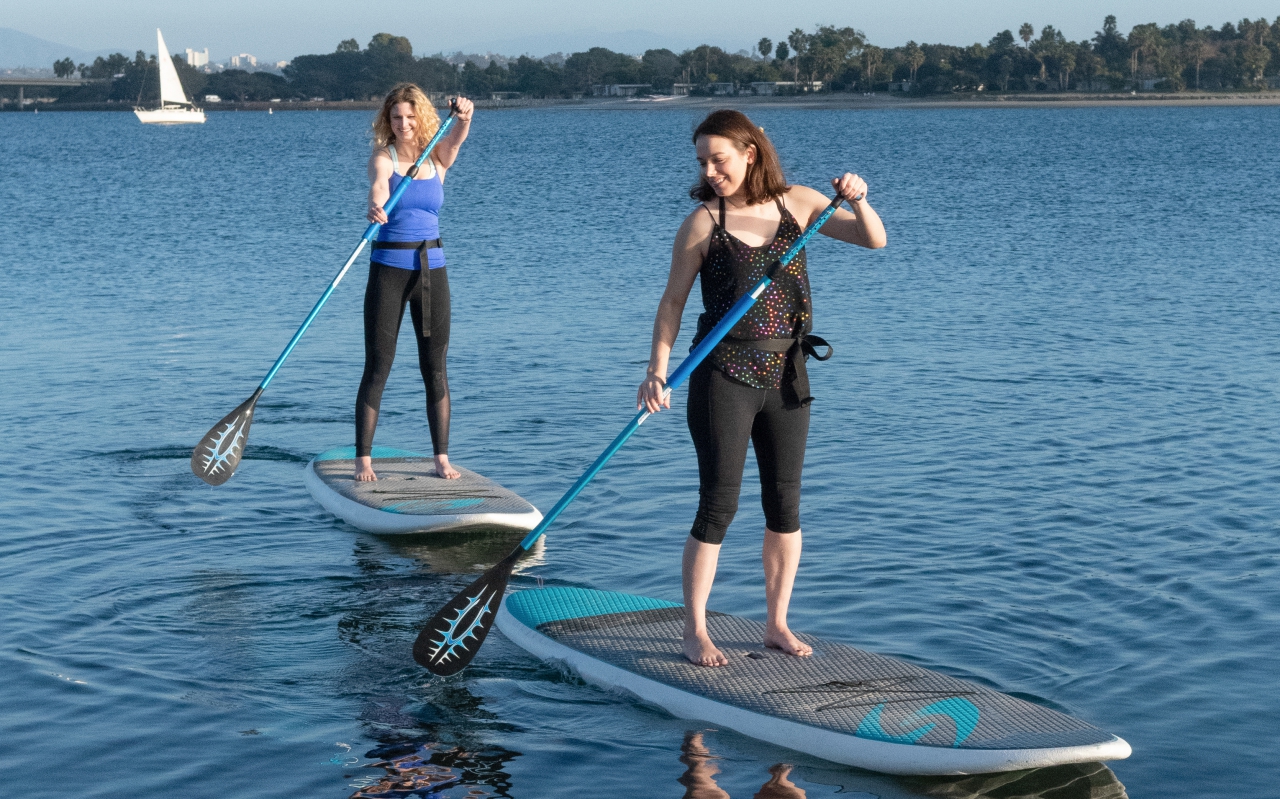 If you have ever wanted to learn to paddleboard but cannot fit our regular classes into your busy schedule, then our stand up paddling lesson is for you. These lessons can be enjoyed as one-on-one instruction, or bring a few friends or family members for a great time on the water. Private lessons are also a great option if there's a specific skill you're looking to develop. Our instructors are able to tailor the lesson to exactly what you're looking to learn.
Requirements
Must be at least 8 years old and 65 pounds to be on a stand up paddleboard.
Rates
Course Fee: $170.00
UCSD/SDSU Student Fee: $100.00
Rates above are for a 2-hour lesson (minimum). Additional hours will incur additional charges.
Additional persons are $20/hour per person, up to 5 participant maximum.
For lessons for more than 5 participants please see special events.
We are currently scheduling paddling private lessons by request only. To request a lesson, please call us at 858-488-1000 or email mbac@sdsu.edu. We prefer at least 7 days' notice to best accommodate your request.