SEMESTER SAILING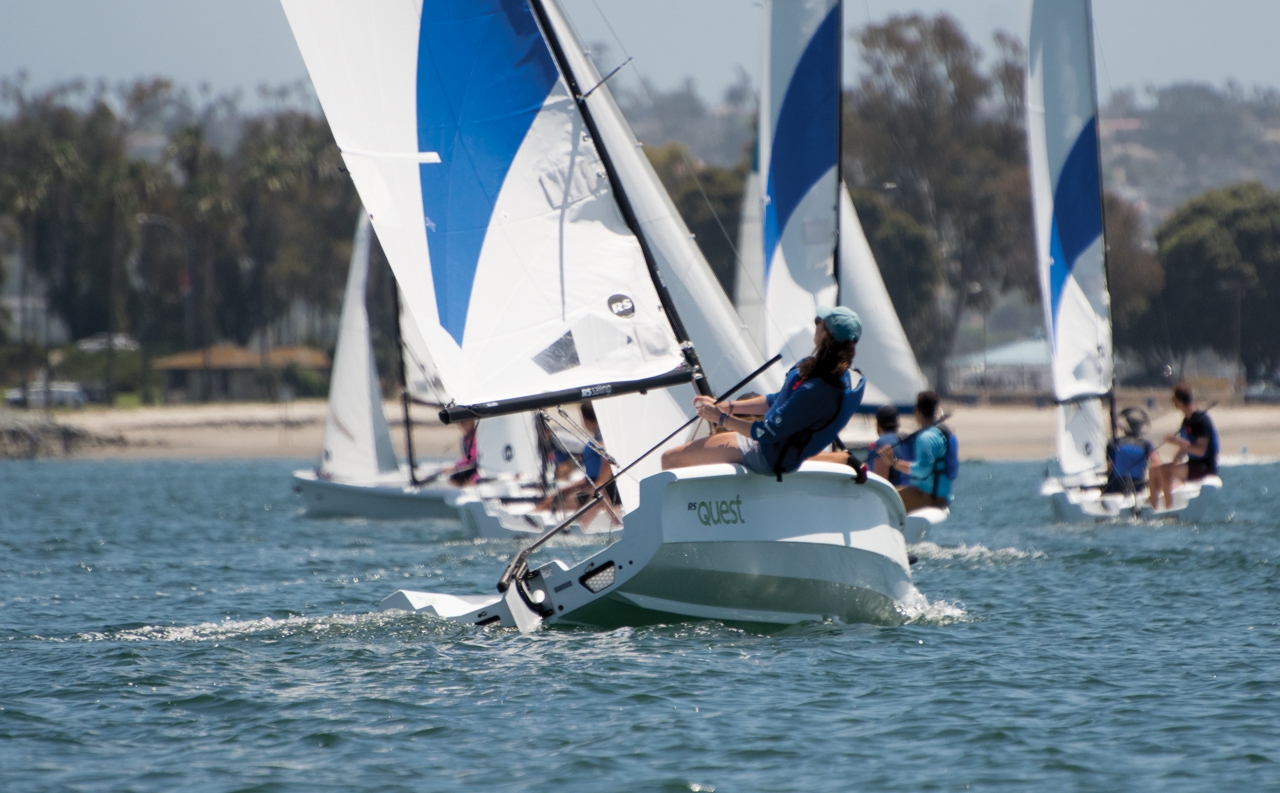 Learn the basics of sailing in a variety of boats including the 14' RS Quest and 16' Hobie Getaway catamaran. This course is for all levels of sailors. Knowledge and confidence are built through lectures and sailing on the protected waters of Mission Bay. Topics include sailing theory, boat handling, safety, right of way, knots and docking.
Rates
SDSU/UCSD Students Fee: $180.00
All Others Fee: $225.00
Upcoming Classes
SEMESTER SAILING SCHEDULE

Class Runs
Day(s)
Time
Enroll
8/24/2021-11/30/2021
14
Tu
12:00PM-1:40PM
8/25/2021-12/1/2021
14
W
12:00PM-1:40PM
8/26/2021-12/2/2021
13
Th
12:00PM-1:40PM
8/27/2021-12/3/2021
14
F
12:00PM-1:40PM
8/27/2021-12/3/2021
14
F
2:00PM-3:40PM

Due to COVID-19 guidelines and restrictions, the classes listed above are only open to currently registered SDSU students. Students must be registered on WebPortal. All class information and assignments will be shared through Canvas, which you will be able to access after enrolling on WebPortal.