STAND UP PADDLEBOARD YOGA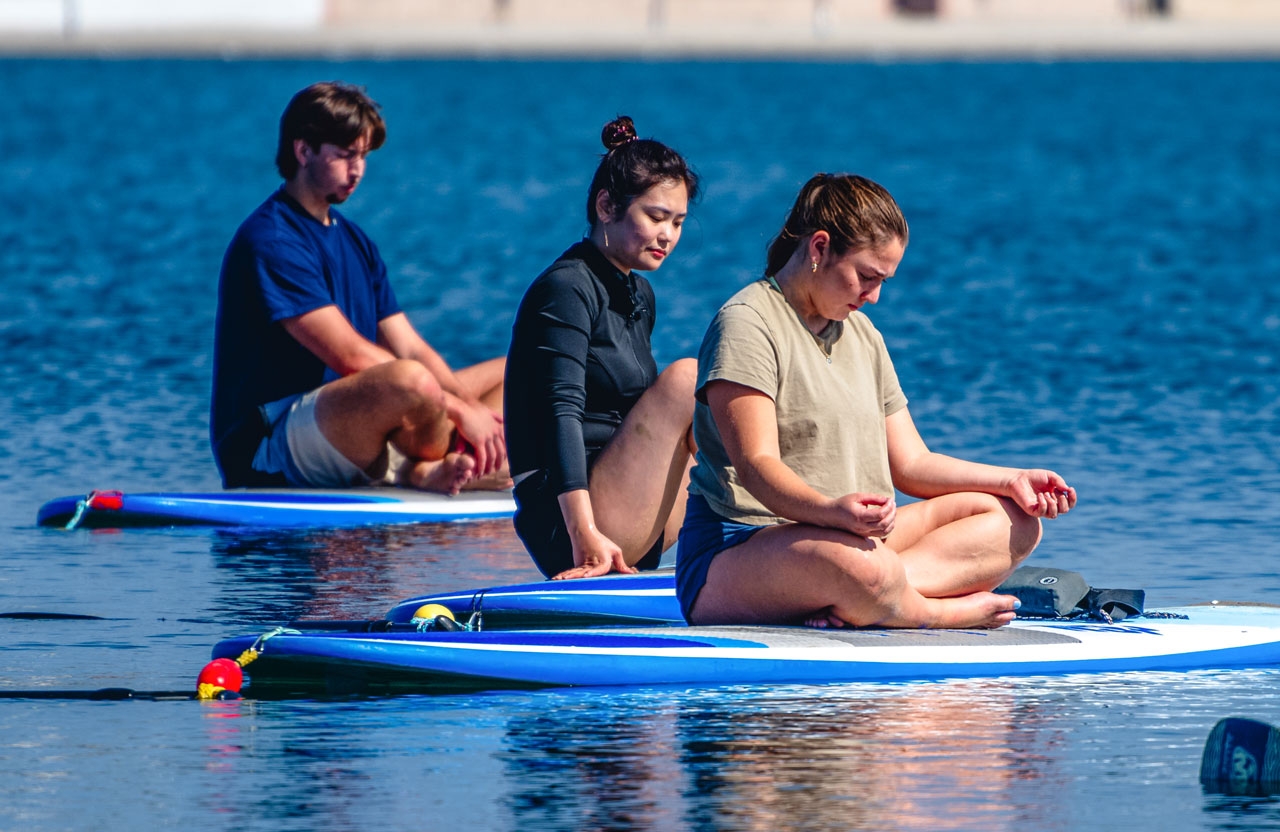 The peaceful coves of Mission Bay are a studio space like no other. Students will participate in an orientation and enjoy a brief paddle. Once the anchors have dropped you will be guided through a practice that invigorates the senses and strengthens your connection with the natural beauty of San Diego. Yogis and paddlers of all levels are encouraged to take part in this rewarding experience.
Rates
Course Fee: $65.00
UCSD/SDSU Student Fee: $50.00
Upcoming Classes
STAND UP PADDLEBOARD YOGA SCHEDULE

Class Runs
Day(s)
Time
Enroll
10/8/2022
1
Sa
9:00AM-11:00AM
11/5/2022
1
Sa
9:00AM-11:00AM

Advance registration required. Please register online using the Enroll link or call (858) 488-1000 to register by phone.