SURFING PRIVATE LESSON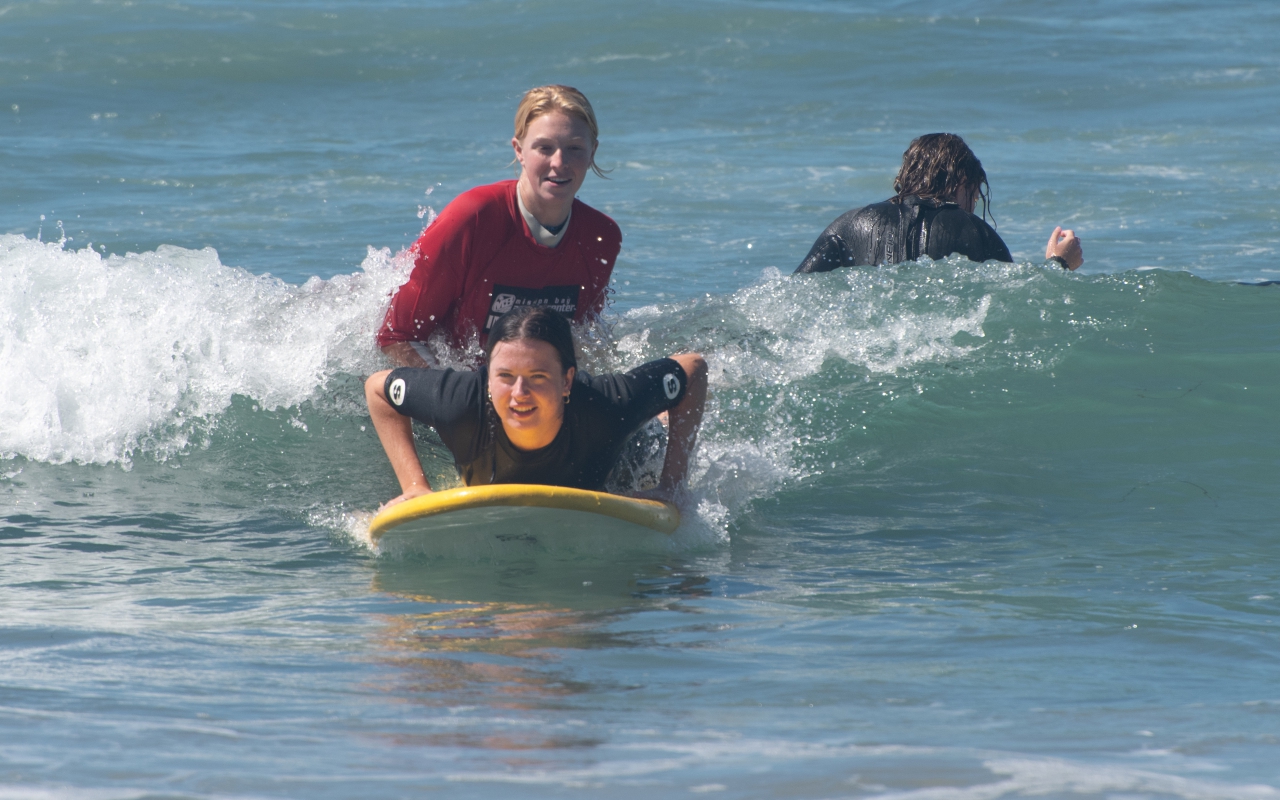 The individualized attention you receive during a surfing private lesson will help you to learn at an accelerated rate. With instructors working with you closely with you and pushing you into waves you will be standing up and surfing a wave before you know it.
Requirements
Minimum age requirement is 6 years old and all participants must complete a swim assessment consisting of a 50-meter swim and treading water comfortably.
Rates
Course Fee: $170.00
UCSD/SDSU Student Fee: $100.00
Rates above are for a 2-hour lesson (minimum). Additional hours will incur additional charges.
Additional persons are $20/hour per person, up to 5 participant maximum.
For lessons for more than 5 participants please see special events.
We are currently scheduling surfing private lessons by request only. To request a lesson, please call us at 858-488-1000 or email mbac@sdsu.edu. We prefer at least 7 days' notice to best accommodate your request.