WINDSURFING LEVEL 1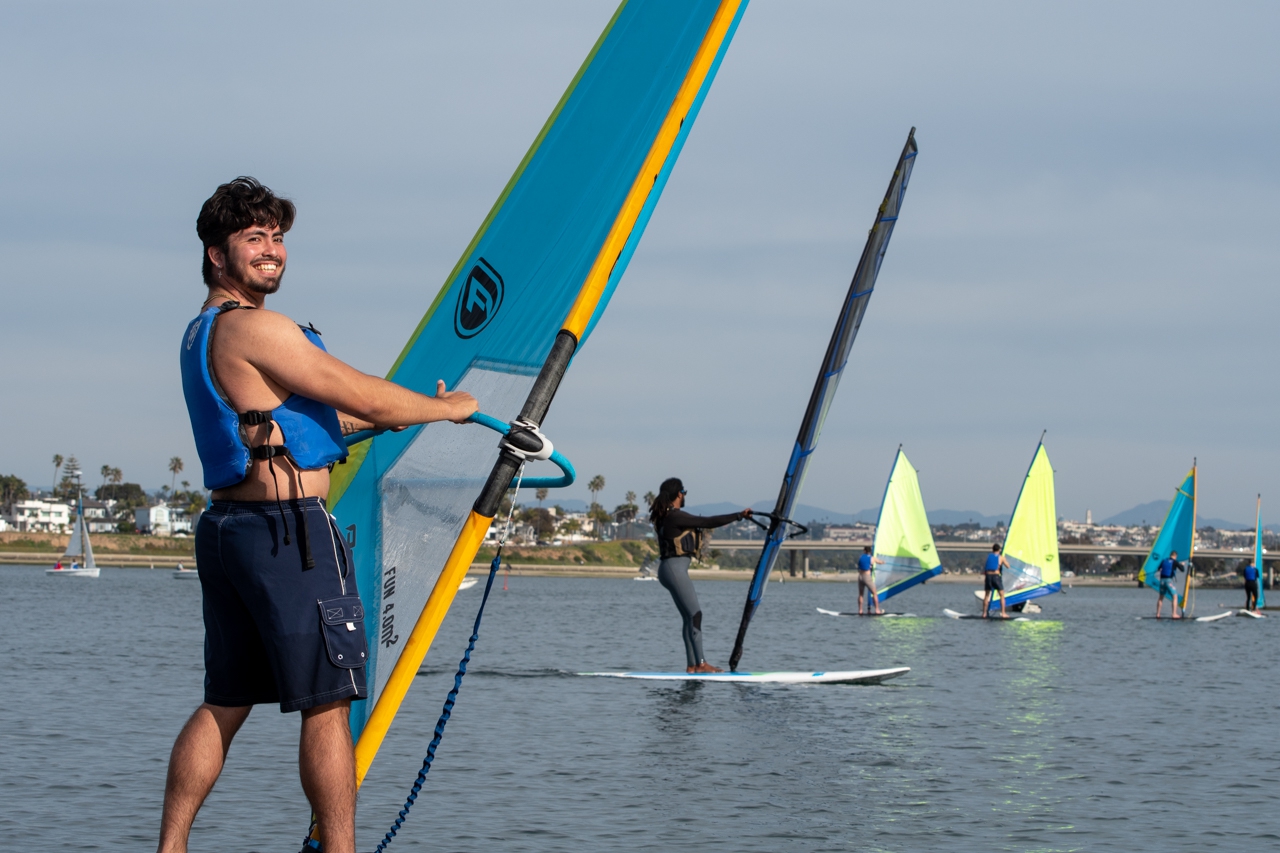 This class is the perfect introduction to the fun and versatile sport of windsurfing. Through on-land instruction and on-the-water coaching, you will learn how to sail, steer, and control your board and sail. Plenty of practice time will give you the skills to confidently windsurf on your own.
Rates
Course Fee: $175.00
UCSD/SDSU Student Fee: $130.00
Check out the
discounts
available for this class!
WINDSURFING LEVEL 1 SCHEDULE

Class Runs
Day(s)
Time
Enroll
6/6/2020-6/14/2020
4
Sa Su
9:00AM-12:00PM
6/15/2020-6/24/2020
4
M W
3:30PM-6:30PM
7/11/2020-7/19/2020
4
Sa Su
9:00AM-12:00PM
8/8/2020-8/16/2020
4
Sa Su
9:00AM-12:00PM

Advance registration required. Please register online using the Enroll link or call (858) 488-1000 to register by phone.