INSTRUCTIONAL CLINICS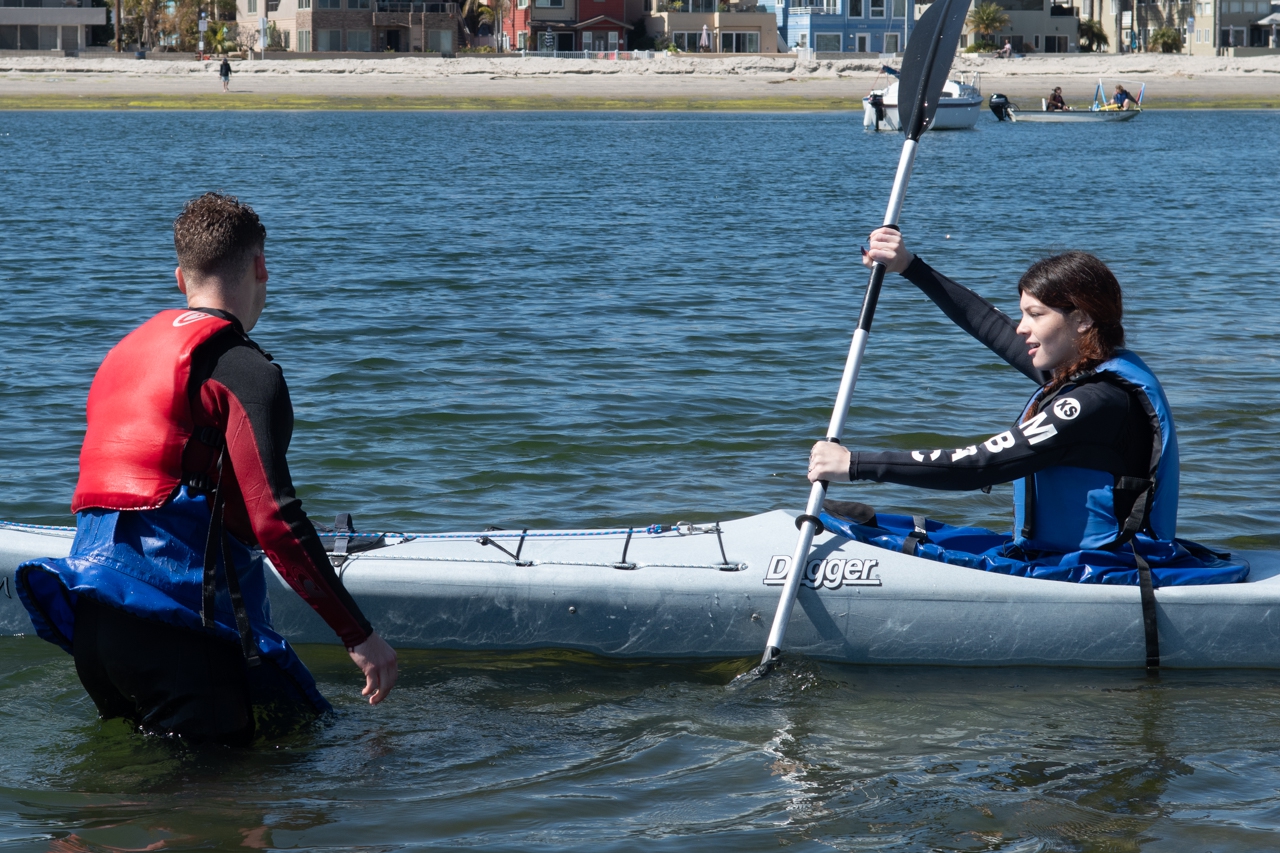 Instructional Clinics are a great way to increase your paddling skills or enjoy a guided outing in a short one session format. These clinics are a complimentary benefit to Paddling Members, but also available to non-members. If you are a current paddling member, please contact us for information on how to redeem your free clinic.
UPCOMING CLINICS
Moonlight Paddling
Want to go stand up paddling or kayaking under the moon and stars? This outing takes advantage of the typically glassy conditions on Mission Bay at night and is scheduled around the full moon. You can choose to paddleboard or kayak and all equipment is included.
Click here to view upcoming dates and register.
Introduction to Kayaking
This course is designed to help students become acquainted with the sport of kayaking in a calm and relaxed atmosphere. Students will practice maneuvers and learn to safely control a sit-on-top kayak while enjoying a guided tour of Mission Bay.
Click here to view upcoming dates and register.
Sea Kayaking Qualification
Learn the basics of Sea Kayaking. You will learn wet exits and rescues, which will qualify you for Sea Kayak rentals at MBAC. Expect to get wet!
Click here to view upcoming dates and register.
Adventure Kayak
Take the next step in your coastal kayaking journey! You'll have a chance to build on your current skills and experience unique conditions while touring parts of Mission Bay that you have not seen before. We'll cover basic trip planning and review safety considerations before heading out into Mission Bay on an extended tour. Participation in this course requires successful completion of the Sea Kayak Qualification (wet exits & rescue techniques).
Rates
Course Fee: $ varies
UCSD/SDSU Student Fee: $ varies