In order to rent our windsurfers you must be checked off by either completing the prerequisite class at MBAC or complete a 2-hour orientation/check-off if you have previous windsurfing experience. We are a self-service rental facility and when you rent a windsurfer you are required to launch, rig, de-rig, and clean up your equipment.
Windsurfer Rental Policies:
Customers under 18 years old that have been checked off to be able to rent must always be accompanied by their parent or legal guardian that has also been checked off when they rent.
You must leave a photo ID at the front desk while renting.
All equipment must be returned within 2.5 hours or 1/2 hour before closing--whichever comes first.
You must wear a lifejacket at ALL TIMES.
You are not allowed to go under any bridges.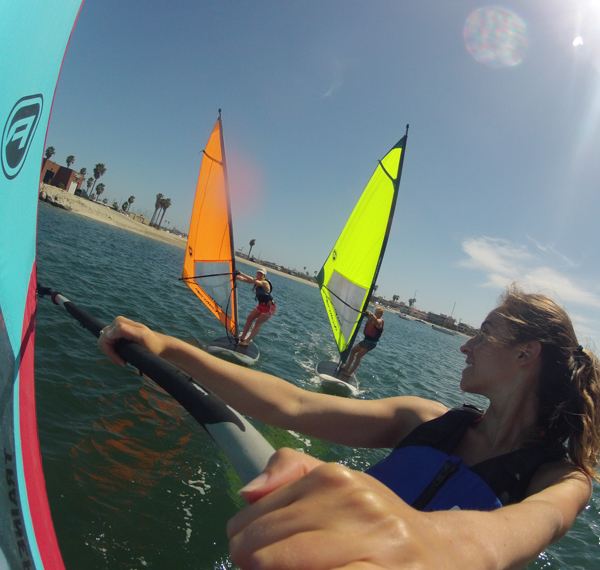 Windsurfers
Windsurfers
We provide boards and a variety of sails to suit the needs of beginning and intermediate level windsurfers in wide range of conditions.
This equipment requires prequalification.
Rates
| 2.5 hour rental | Fee | SDSU/UCSD Current Student |
| --- | --- | --- |
| 1-Visit | $31 | $26 |
| 3-Visit | $67 | $57 |
| 6-Visit | $113 | $93 |
Save money with 3-visit and 6-visit packages!