SEMESTER STAND UP PADDLING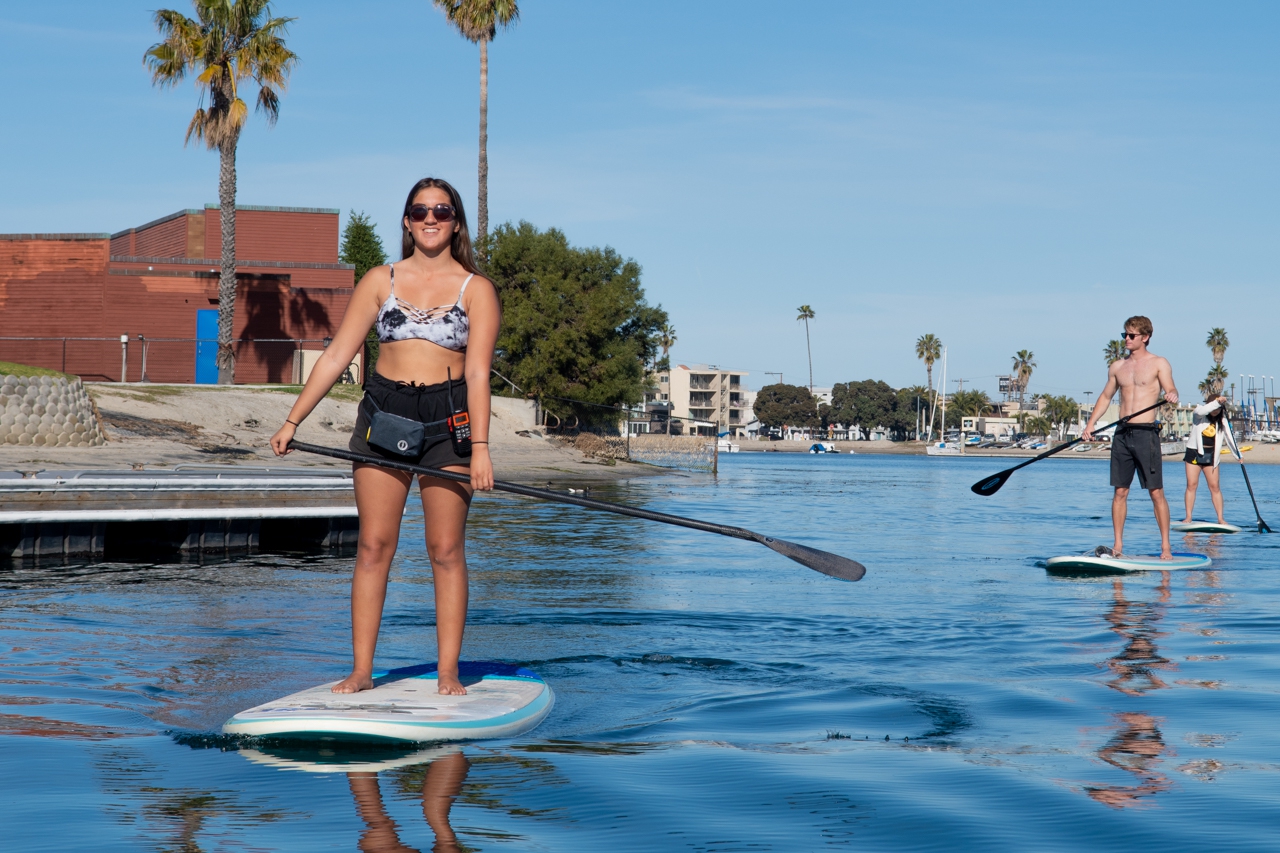 Stand up paddling is an easy way to be active while enjoying being out on the water. Once you've learned the fundamentals of stand up paddling & water safety, you'll continue to develop your paddling technique and learn advanced maneuvers. Students can look forward to bay paddles, SUP games, obstacle courses, SUP Yoga, and a moonlight paddle in this class.
Rates
SDSU/UCSD Students Fee: $180.00
All Others Fee: $225.00
Upcoming Classes
SEMESTER STAND UP PADDLING SCHEDULE

Class Runs
Day(s)
Time
Enroll
8/24/2021-11/30/2021
14
Tu
9:00AM-10:40AM
8/25/2021-12/1/2021
14
W
9:00AM-10:40AM
8/26/2021-12/2/2021
13
Th
9:00AM-10:40AM
8/27/2021-12/3/2021
14
F
9:00AM-10:40AM
8/28/2021-12/4/2021
13
Sa
11:00AM-12:40PM

Due to COVID-19 guidelines and restrictions, the classes listed above are only open to currently registered SDSU students. Students must be registered on WebPortal. All class information and assignments will be shared through Canvas, which you will be able to access after enrolling on WebPortal.