SEMESTER STAND UP PADDLING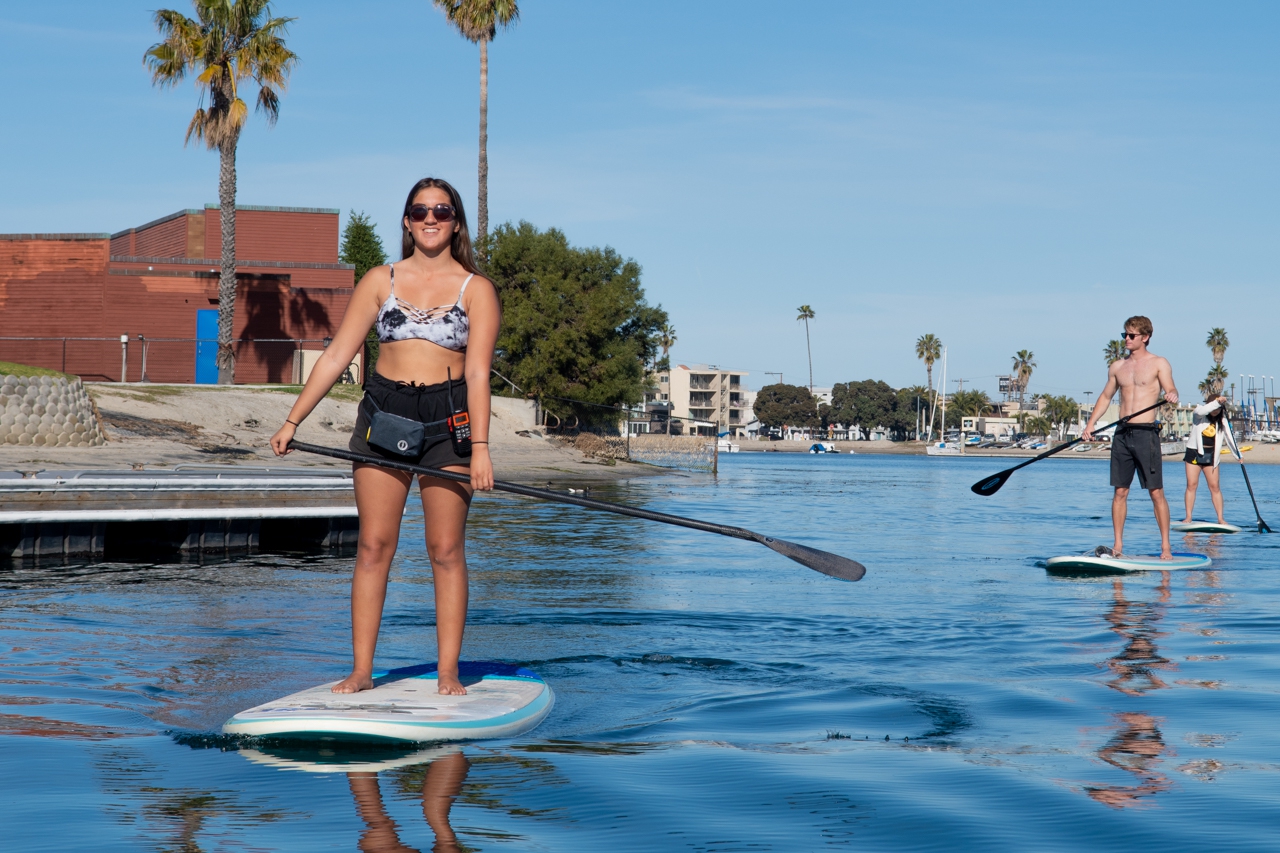 Stand up paddling is an easy way to be active while enjoying being out on the water. Once you've learned the fundamentals of stand up paddling & water safety, you'll continue to develop your paddling technique and learn advanced maneuvers. Students can look forward to bay paddles, SUP games, obstacle courses, SUP Yoga, and a moonlight paddle in this class.
Rates
SDSU/UCSD Students Fee: $175.00
All Others Fee: $215.00
This class is not being offered at this time. Please check back.