ENS Class Registration Information for SDSU Students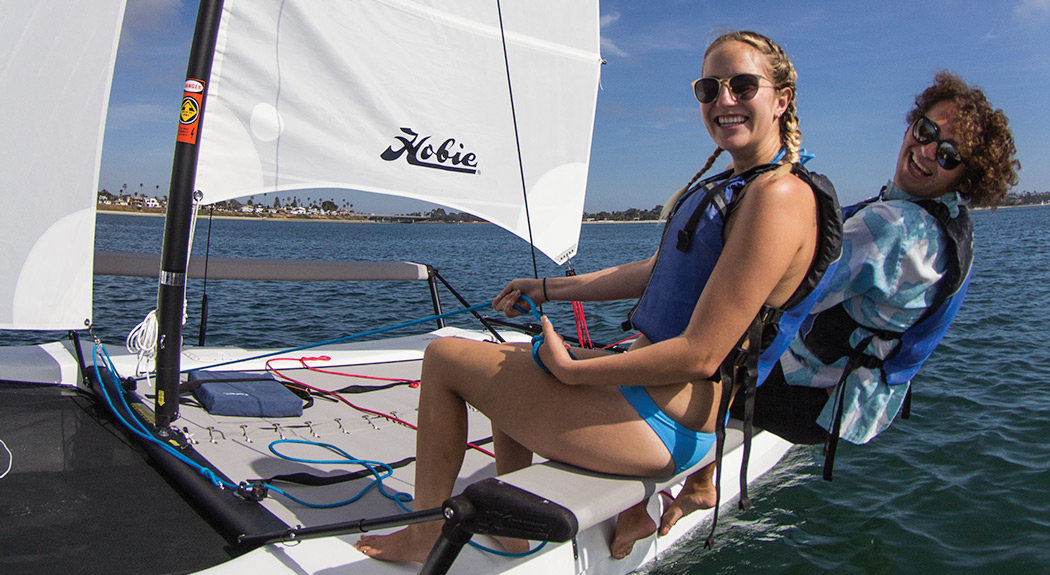 Exercise and Nutritional Sciences Watersports Classes are available for SDSU students to earn college credit. These classes are open to currently registered SDSU Students who have registered for the class in WebPortal. Students must register in WebPortal for each class taken. These classes are a truly unique opportunity to learn a new watersport, meet new people, and enjoy the best outdoor experiences that San Diego has to offer.
Where else in the world does a college student have such an opportunity? Get the most out of your college experience – and the most out of your college town – and sign up for a credit class at Mission Bay Aquatic Center. You can view the current ENS class schedule at mbaquaticcenter.com/semester-long-classes.htm.
Class Schedule
You can view the complete list of Exercise and Nutritional Sciences watersports credit classes at mbaquaticcenter.com/semester-long-classes.htm.
Where to meet
Classes meet off campus at Mission Bay Aquatic Center. The first class meeting will be held remotely. You will receive more information and updates through Canvas. 
How to Register
In addition to registering and paying your lab fee with us online, you will need to register through the university on WebPortal at sdsu.edu/portal. After adding the class you will be able to update the grading status from letter grade to credit/no credit or audit if you wish. Make sure to update your grading status by the university deadline.
After registration closes
After the registration period has ended you will be able to add yourself to the WebPortal waitlist and if there is room available we will enroll you into the class before the add deadline.
Fees
There is a lab fee that must be paid to MBAC to take the class. The fee for each class is listed on the class schedule page. The fee is due by the first class meeting at MBAC. You can register with MBAC and pay your fee at mbaquaticcenter.com/semester-classes/.
Dropping a class
If you need to drop a class for any reason you must drop prior to the drop deadline listed on the academic calendar. You must drop your class on WebPortal as well as with MBAC. Dropping your class with MBAC does not remove your class from WebPortal and we will not drop you from the class if you do not show up. If you need to drop the class after the drop deadline you need to obtain a late drop form from the Office of the Registrar.