ENS Class Registration Information for SDSU Students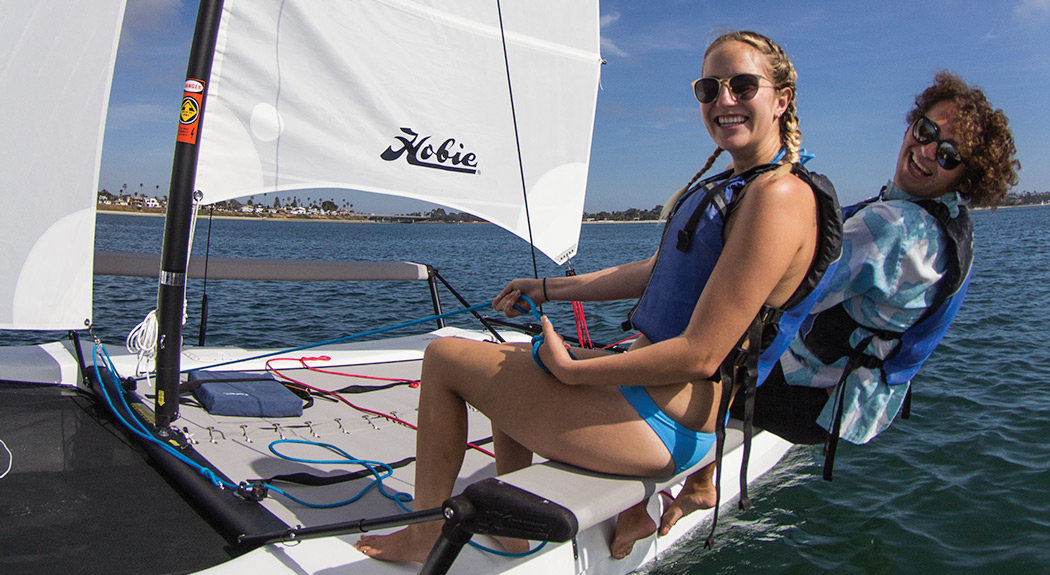 Exercise and Nutritional Sciences Watersports Classes are available for SDSU students to earn college credit, or can be taken just for fun or personal development without receiving the unit. Students who plan to take the class for credit must register for the unit in webportal and can earn 1 unit for each class taken. These classes are a truly unique opportunity to learn a new watersport, meet new people, and enjoy the best outdoor experiences that San Diego has to offer.
Where else in the world does a college student have such an opportunity? Get the most out of your college experience – and the most out of your college town – and sign up for a credit class at Mission Bay Aquatic Center.
You can view the current ENS class schedule at mbaquaticcenter.com/semester-long-classes.htm.
Class Schedule
You can view the complete list of Exercise and Nutritional Sciences watersports credit classes at mbaquaticcenter.com/semester-long-classes.htm.
Where to meet
The first class meeting will be held on campus in Templo Mayor on the second floor of the Conrad Prebys Aztec Student Union. Students can attend any one of the following first week meeting options:
Thursday, January 23rd 1pm-2pm
Friday, January 24th 11am-12pm or 2pm-3pm
Tuesday, January 28th 2pm-3pm
All subsequent classes are held at Mission Bay Aquatic Center and will meet at their regularly scheduled time. 
How to Register For Credit
If you would like to receive credit for taking the class you will need to add the unit through Webportal at www.sdsu.edu/portal. 
After registration closes
After the registration period has ended you will be able to add yourself to the waitlist and if there is room available we will enroll you into the class before the add deadline.
Fees
There is a lab fee that must be paid to MBAC to take the class. The fee for each class is listed on the class schedule page. You must show your SDSU Red ID card to receive the student discount. The fee is due by the third class meeting and must be paid to MBAC online, or in person at MBAC or one of the MBAC info tents on campus.
Dropping a class
If you need to drop a class for any reason you must drop prior to the drop deadline listed on the academic calendar. You must drop your class on WebPortal as well as with MBAC. Dropping your class with MBAC does not remove your class from WebPortal and we will not drop you from the class if you do not show up. If you need to drop the class after the drop deadline you need to obtain a late drop form from the Office of the Registrar.