SEMESTER INTERMEDIATE SURFING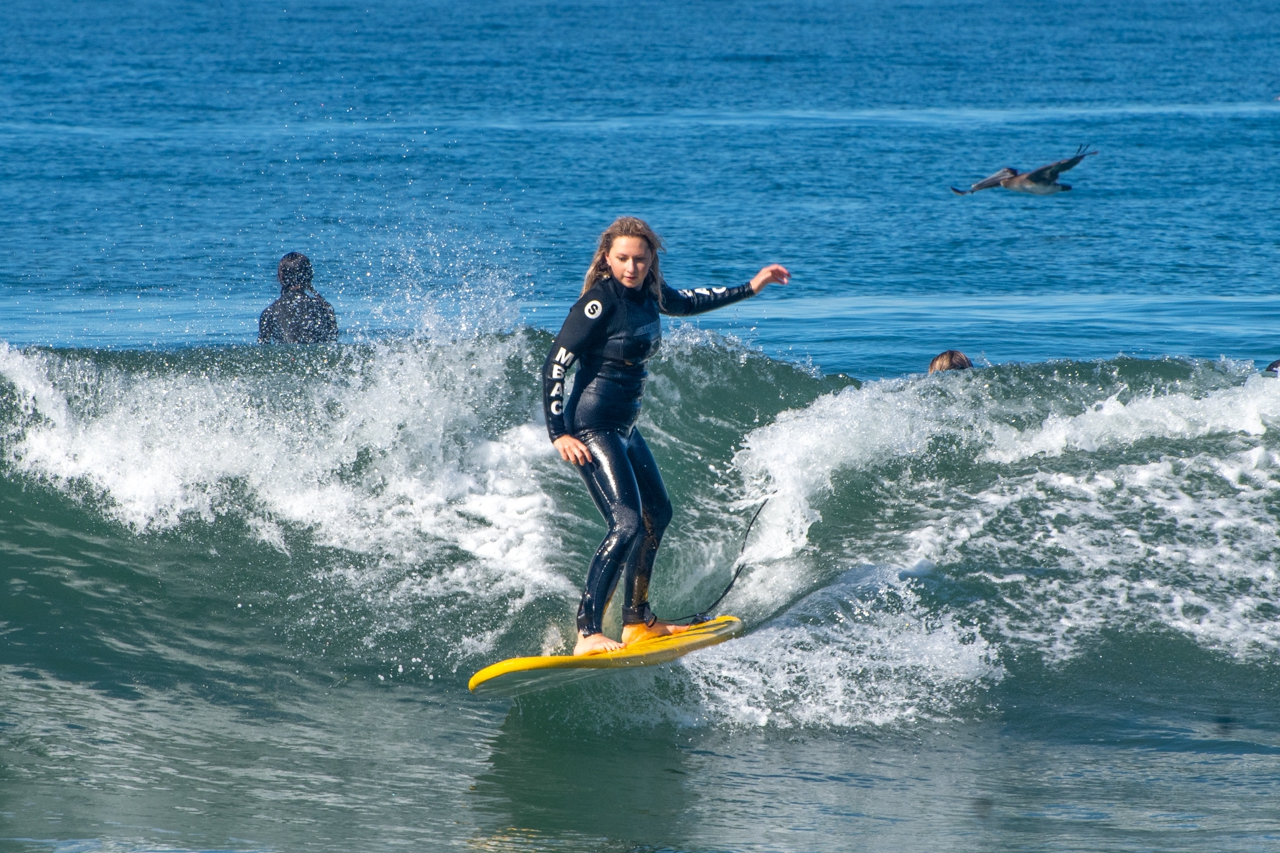 This course is perfect for those that have taken ENS Surfing or have some experience surfing. This course will have a more advanced lecture reviewing topics such as swells, surf conditions, and terminology. Surfing at least once a week will make you a better surfer in no time.
Rates
SDSU/UCSD Students Fee: $180.00
All Others Fee: $225.00
Upcoming Classes
SEMESTER INTERMEDIATE SURFING SCHEDULE

Class Runs
Day(s)
Time
Enroll

Semester Classes start at the beginning of each semester in August and January. Please check back then.

Due to COVID-19 guidelines and restrictions, the classes listed above are only open to currently registered SDSU students. Students must be registered on WebPortal. All class information and assignments will be shared through Canvas, which you will be able to access after enrolling on WebPortal.