Stand Up Paddleboard Rentals
We offer a variety of SurfTech paddleboards for rent of various lengths. Our current fleet of paddleboards includes SurfTech Laird 12'1" boards and SurfTech Universal 9'6", 10'6" and 11'6" boards and we provide adjustable paddles. We provide comfortable PFD belt packs for renters 18 years and older to wear while paddling. The first time that you paddleboard at MBAC we will provide a brief orientation how to use the equipment properly and where it is stored. We have over 70 boards and we do NOT take reservations.
Paddleboard Rental Policies:
You must be at least 18 years of age to rent equipment and willing to take financial and legal responsibility for the equipment you are renting (no more than 5 rentals per adult). Minors can use the equipment rented, but must be supervised by someone at least 18 years of age.
All equipment must be returned within 2.5 hours or ½ hour before closing—whichever comes first.
You must wear a personal flotation device (PFD) at ALL TIMES. We have PFD belt packs for paddleboarders at least 18 years of age or lifejackets for paddleboarders under 18 years of age.
You must be at least 10 years old and 65 pounds to paddle your own paddleboard.
Children under 10 years of age or 65 pounds are allowed to ride on a stand up paddleboard with someone who meets the age and weight requirements.
Rentals are self service, meaning that customers are expected to set up, rinse, and put away their own equipment.
You are not allowed to go under any bridges.
No animals or alcohol allowed on equipment. Those suspected to be under the influence of drugs or alcohol will not be permitted to use equipment.
Commercial activity is prohibited on rental equipment.
The most a single renter can rent at a time is 5 pieces of equipment.
Purchase rental passes before your visit and get on the water faster! Screenshot the barcode on your receipt and take it directly to the dockmaster when you arrive.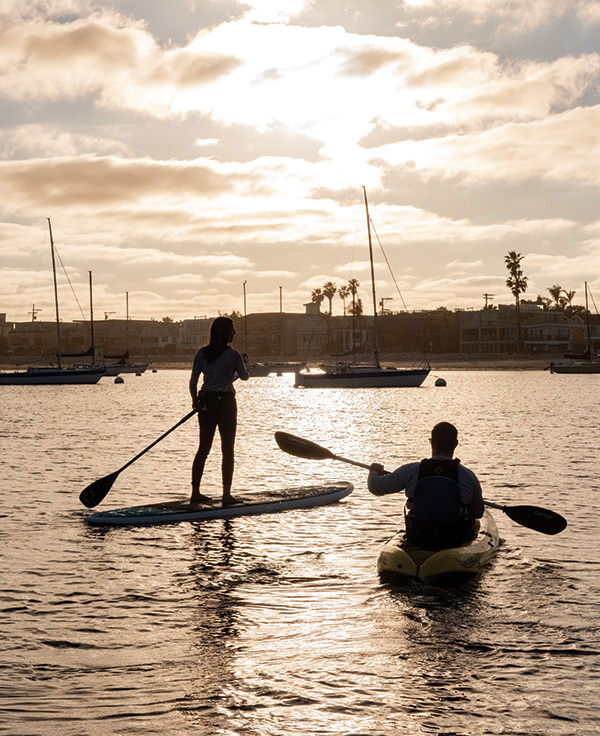 Paddling Membership
Paddling Membership
Mission Bay Aquatic Center is now offering Paddling Memberships! Whether you are a frequent paddler, or are looking for an inexpensive way to paddle, these memberships are a great way to kayak or SUP without the hassle of purchasing, storing, or transporting equipment.
At $29/month, the membership is just $1 more than one rental of a stand up paddleboard or double kayak and allows you to paddle every day! Plus, as a member you will receive some pretty amazing benefits, including:
Unlimited Paddling Rentals*
Skip the line! Take your membership card straight to the dockmaster to check out equipment!
20% off guest rentals (member must be present, up to four guests at one time)
10% off classes
Member-only used equipment sales
Member-only coupons and special offers
Membership dues support camperships and programs for persons with disabilities
Sign up for a Paddling Membership >>
Rates
| | Fee | SDSU/UCSD Current Student |
| --- | --- | --- |
| Monthly Fee | $29/month | $22/month |
*TERMS AND CONDITIONS
Minimum 4 month membership commitment. After 4th month's payment you can submit cancellation, otherwise your membership will continue to be charged monthly and you will continue membership benefits. Cancellations must be submitted 7 days prior to charge date.
Membership fee will be auto-charged monthly January-November. There is no charge for December.
Paddling membership includes use of stand up paddleboards and single and double kayaks.
One 2.5-hour rental per day unless equipment is available and no renters are waiting. You must return at the end of 2.5 hours to ensure availability and re-checkout equipment.
Based on availability of equipment. Membership does not guarantee availability of equipment during peak times.
Member must be present for guest rental discount. Up to 4 guests per day. Excludes additional discounts and rental packages.
Commercial activity prohibited on rental equipment
Class discount cannot be combined with other discounts including class packages.
Please review the Rental Agreement Contract during membership registration for a full list of terms and conditions.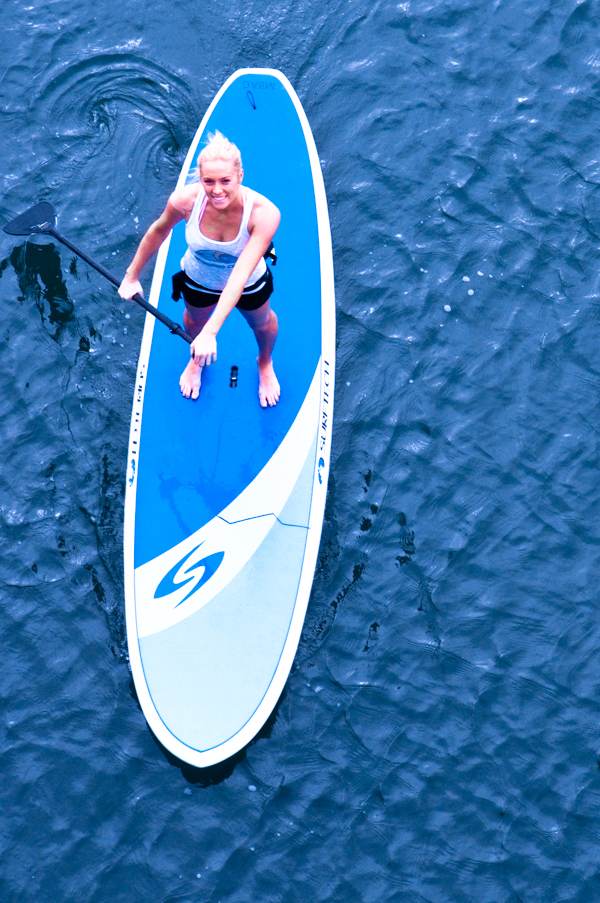 Stand Up Paddleboard
Stand Up Paddleboard
SurfTech paddleboards ranging in sizes from 9'6" to 12'1".
Rates
| | Fee | SDSU/UCSD Current Student |
| --- | --- | --- |
| 2.5 Hour Rental | $28 | $21 |