PADDLE SMARTER CLINIC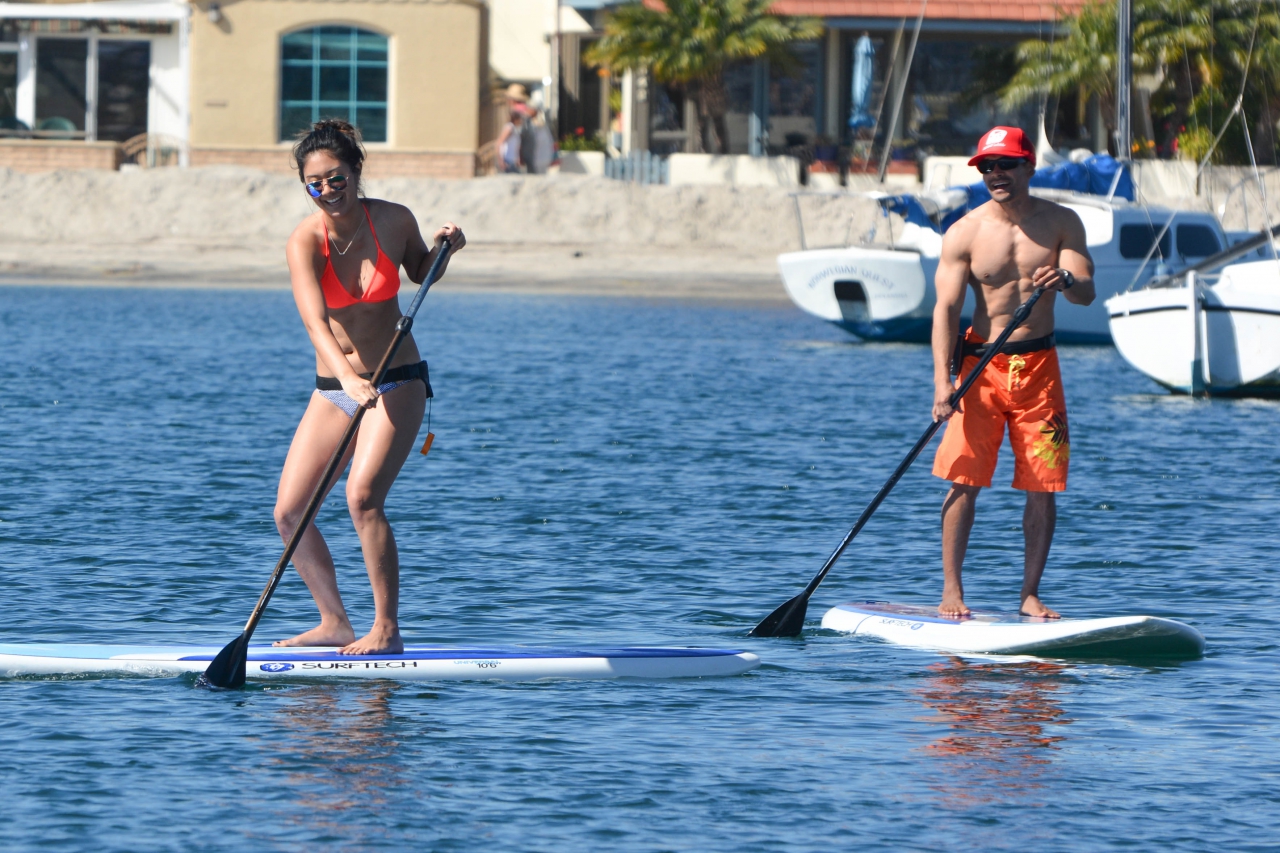 This course introduces participants to the basics of stand up paddling. It is a perfect introduction to stand up paddling and also a good choice for experienced paddlers to strengthen their knowledge and skillsets. Our instructors offer guidance and personalized feedback as you paddle, allowing you to make the most of the class.
What Will I Learn?
Following on-land instruction you will practice your skills on the water. Participants will receive a brief tour of the bay and engage in skills-based activities. Topics include:
Safety on the water

Personal flotation devices (PFDs)
Conditions assessments
Paddling safely in a group

Parts of the board and paddle
Control and stability techniques
Beginning paddle strokes and maneuvers
Is this the right class for me?
This class is a great way to get started with the sport because your instructor will provide the knowledge and guidance necessary to become comfortable stand up paddling on the water. Paddle Smarter is also a great choice for knowledgeable paddlers who are looking to improve their skills and receive immediate feedback on their technique.
Experienced paddlers looking for instruction focused on improving technique and efficiency should consider the Power Paddle Clinic.
Requirements
Paddle Smarter is an entry-level class with no required prerequisites or prior experience.
This class is open to all participants aged 14 and up.
A general liability waiver is required to participate. Anyone under 18 must have a waiver signed by their parent or legal guardian.
Participants must acknowledge that they are water safe (able to swim 50 meters and comfortably tread water).
How to Prepare
Wear comfortable clothes and dress in layers. The temperature can feel much cooler than expected once you are on the water, so it is a good idea to bring a jacket, even on warm days. Sunglasses and a hat are highly recommended. Lifejackets are provided.
When launching from and returning to the beach you will get your feet and calves wet. It is unlikely that you will end up in the water during this class, but it is possible, so we recommend wearing clothes that can get wet and a towel and change of clothes.
Bring sunscreen and a refillable water bottle. MBAC has a water bottle refilling station and there are a number of restaurants nearby, but keep in mind that food and drink are not available for purchase at MBAC.
Parking can be a challenge at MBAC, especially during the summer months. Please visit our parking page for more information.
What's Next?
MBAC has a number of options if you would like to continue paddling after completing this course. MBAC offers stand up paddleboard rentals and an affordable paddling membership.
For a unique paddling experience on Mission Bay we suggest our Moonlight Paddle or a SUP Yoga courses. If you are seeking more instruction to improve your technique and range, the Power Paddle Clinic will help you get there.
Rates
Course Fee: $49.00
UCSD/SDSU Student Fee: $35.00
Upcoming Classes
PADDLE SMARTER CLINIC SCHEDULE

Class Runs
Day(s)
Time
Enroll
9/16/2023
1
Sa
9:00AM-11:30AM
10/15/2023
1
Su
9:00AM-11:30AM
11/4/2023
1
Sa
9:00AM-11:30AM