SEMESTER SEA KAYAKING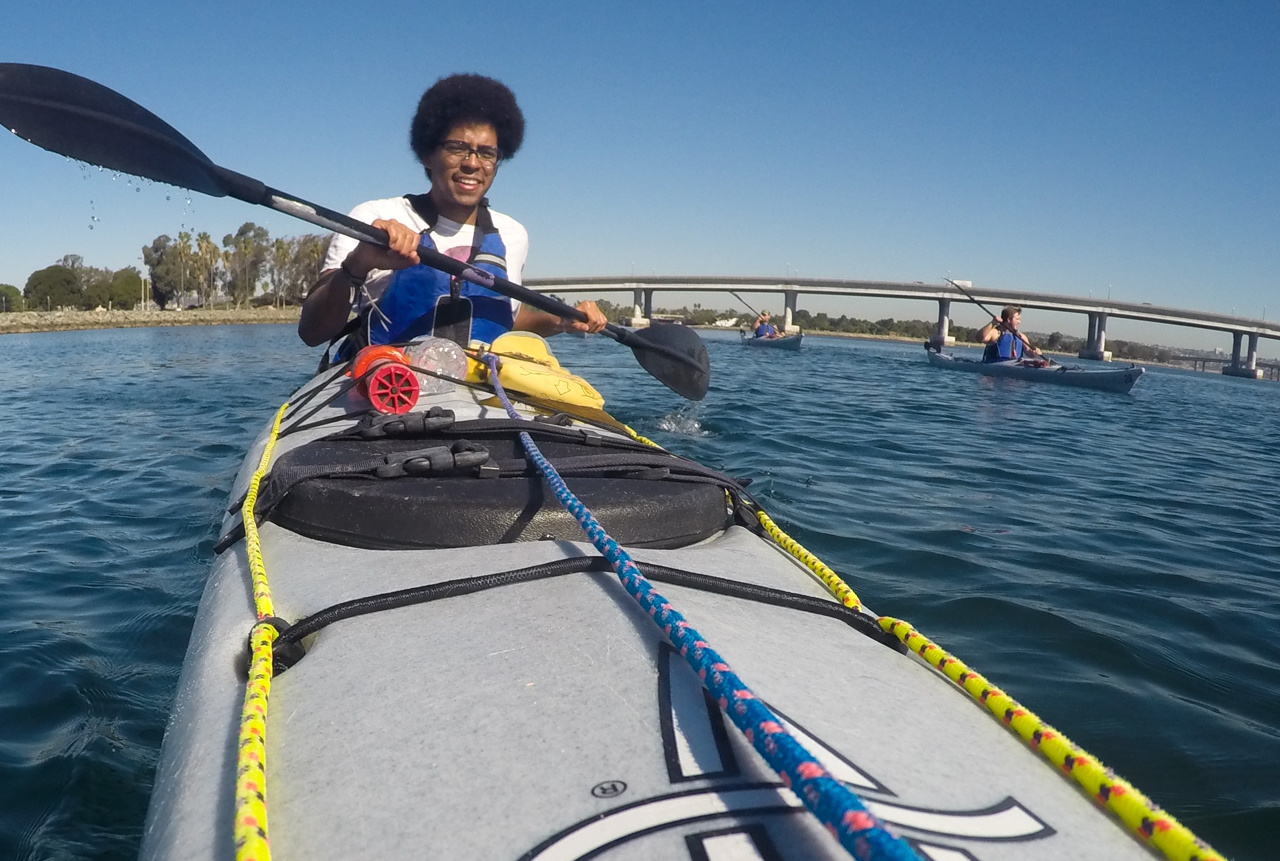 Sea kayaks are sleek, fast and very seaworthy. With their sit-inside design and the skills you learn in this class, sea kayaks can become an extension of your body and allow you to glide effortlessly over the water. In this class you will learn the basic paddle strokes, assisted and solo re-entry methods, and touring techniques necessary for low risk and fun sea kayaking adventures. This class will explore Mission Bay and, if conditions permit, paddle into the ocean!
Rates
SDSU/UCSD Students Fee: $165.00
All Others Fee: $205.00
Upcoming Classes
SEMESTER SEA KAYAKING SCHEDULE

Class Runs
Day(s)
Time
Enroll
1/26/2021-5/4/2021
14
Tu
11:00AM-12:40PM
1/20/2021-4/28/2021
14
W
11:00AM-12:40PM
1/21/2021-4/29/2021
14
Th
11:00AM-12:40PM
1/22/2021-4/30/2021
14
F
11:00AM-12:40PM

To receive credit for this class you must register for the class on WebPortal in addition to registering with MBAC. The first class meeting will be held remotely, and all future classes will meet at MBAC beginning January 27th during your scheduled class day and time.