SEMESTER SEA KAYAKING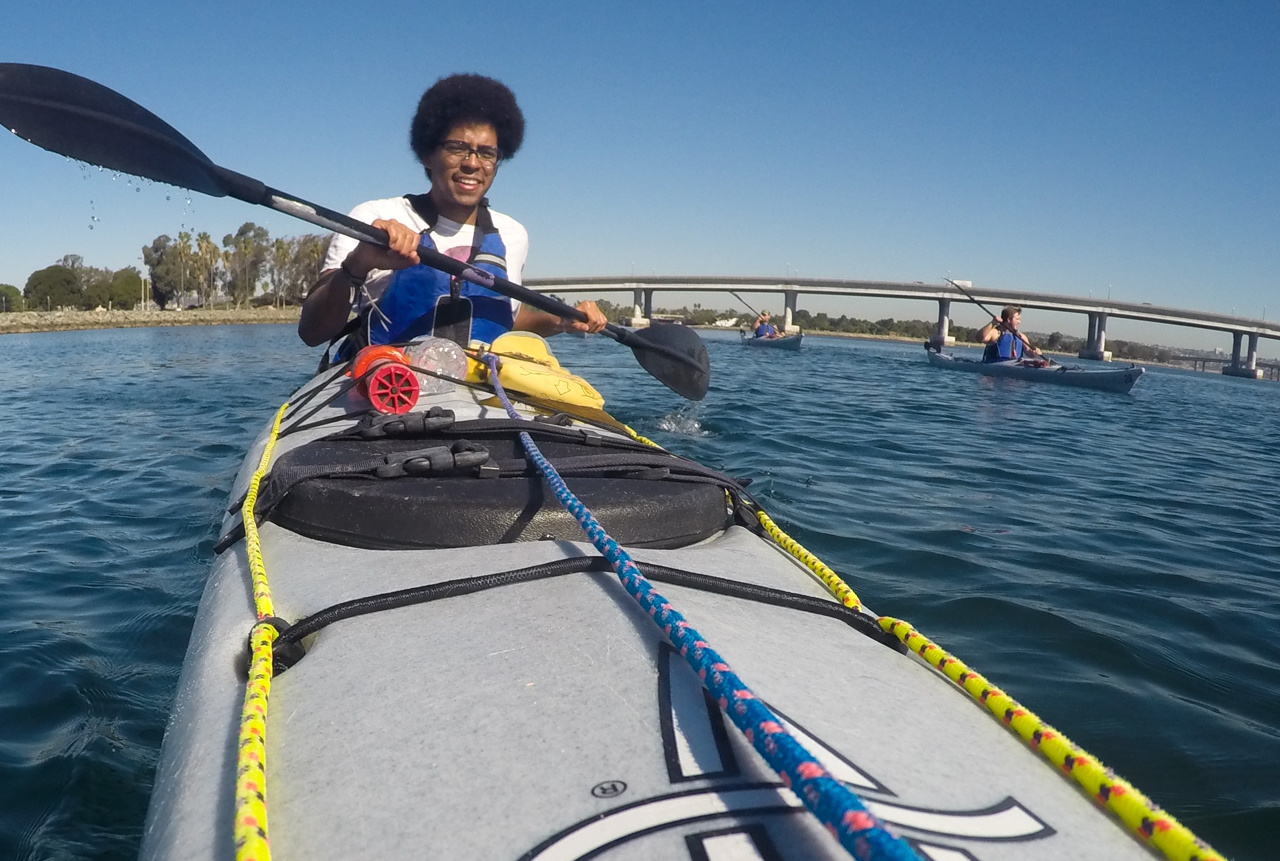 Students will first use our stable sit on top kayaks to play games, get comfortable with basic strokes, and enjoy some casual paddles around Mission Bay. The class will then transition into our sit inside sea kayaks that are designed for longer adventure paddles. In the Sea Kayaks, students will learn advanced strokes, wet exits, self recoveries, and assisted recoveries. As you build skills, you will have the opportunity to meet some wildlife and venture further toward ocean environments.
Rates
SDSU/UCSD Students Fee: $180.00
All Others Fee: $225.00
Upcoming Classes
SEMESTER SEA KAYAKING SCHEDULE

Class Runs
Day(s)
Time
Enroll
2/2/2023-4/27/2023
12
Th
11:00AM-12:40PM
2/3/2023-4/28/2023
12
F
11:00AM-12:40PM
2/7/2023-5/2/2023
12
Tu
11:00AM-12:40PM
2/1/2023-4/26/2023
12
W
11:00AM-12:40PM

The classes listed above are only open to currently registered SDSU students. Students must be registered through the university for this class. All class information and assignments will be shared through Canvas, which you will be able to access after enrolling on my.SDSU.