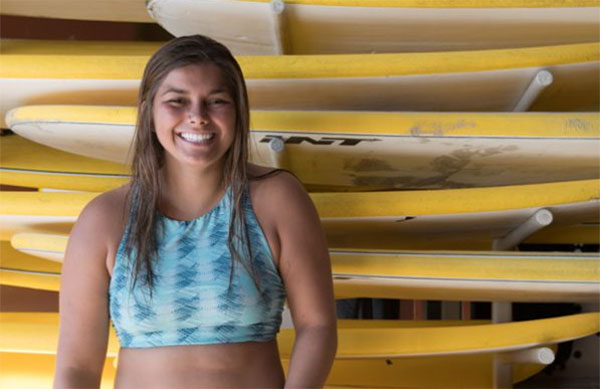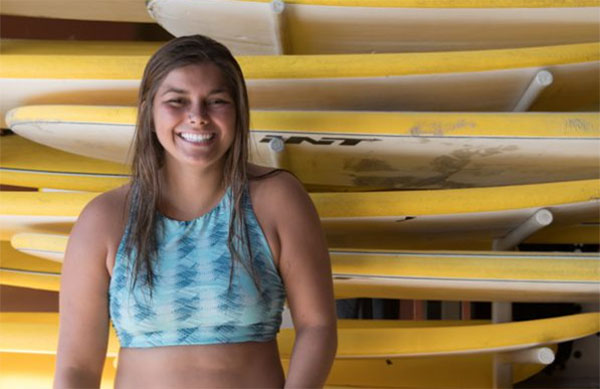 As a construction engineering major, SDSU freshman, Eva Huber, sought to find a class that would add some fun to her first semester of college. With her new roommate, Caitlin, they each signed up for a surfing class. Early on in the semester they both realized how much fun the class was and that they wanted to enjoy it together. They began attending each other's surfing classes and coming to class at least twice every week. What was the last university class you wanted to attend more than the required amount? Through surfing their friendship became stronger and they are excited to take Intermediate Surfing together this spring. Read about Eva's entire ENS semester-long Surfing class experience…
How did you find out about ENS watersports classes? A table at school
What made you want to participate in an ENS watersports class? I grew up in northern Minnesota and was always wakeboarding or wakesurfing on the lakes. Moving to San Diego gave me the perfect opportunity to learn how surf on real waves!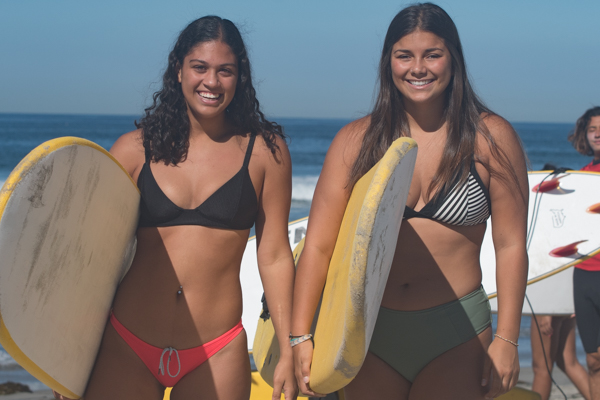 What is your favorite thing about your class? Having the opportunity to be in the water at least once a week and learning something new! Surfing is so unique in how it connects you to the ocean and that feeling is irreplaceable.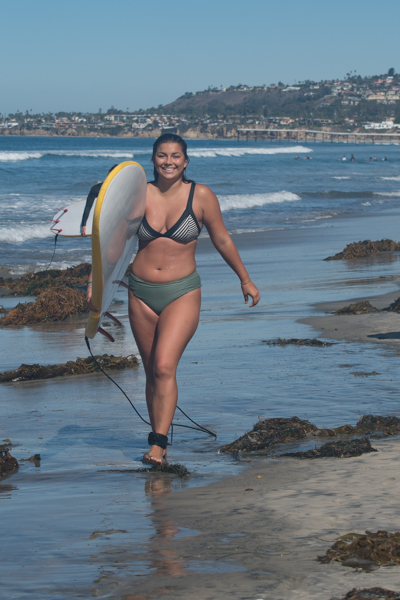 What has been the biggest challenge you have overcome in your class? At first I was really intimidated by the thought of falling off my board or getting wrecked by a wave, but after getting more comfortable I was able to push myself harder!
What has been the biggest surprise about your class? How many people I have been able to meet from all over the world, it has been so fun to see people progress throughout the semester and make a lot of new friends!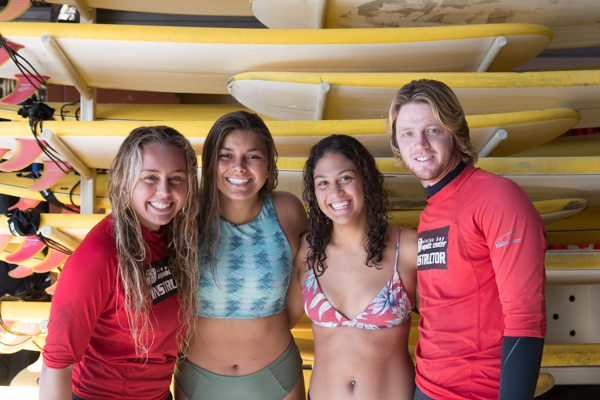 Would you recommend this class to other students? For sure
Anything else we should know about your experience? The more often you go the easier it is to learn so I'd definitely say take advantage of that!
If reading about Eva's surfing experience excites you and you want to see for yourself just how much fun a semester-long watersports class can be, check out the Spring 2019 schedule here: mbaquaticcenter.com/semester-long-classes.htm
(Visited 1,065 times, 4 visits today)