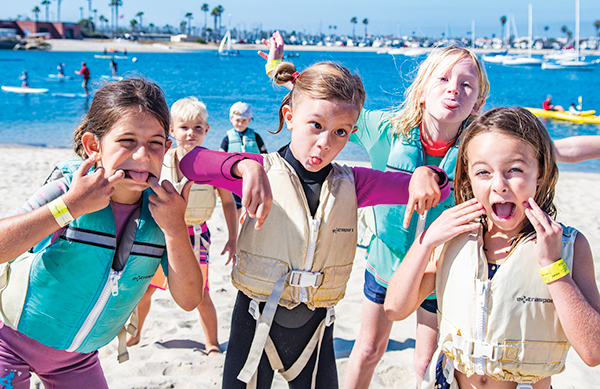 While many of our popular camps and weeks have been filling up, there are still plenty of spots left to enjoy camp this summer. From marine science to our special Keelboat-based Performance Sailing Camp, there's sure to be the perfect opportunity for your camper to enjoy camp before the end of the summer season!
Week 8 Keelboat Sailing Camp
We are offering a special Keelboat Sailing Camp during week 8 for campers enrolled in Afternoon Performance Sailing. In this program, campers will have the opportunity to learn to rig and sail the J/24 class keelboat, one of the most popular One-Design sailboats used in regattas and community sailing programs around the world. Campers will learn various seamanship topics including reefing, heaving-to, and crew overboard recoveries. This camp is a rare opportunity for campers to take the helm of a 24-foot keelboat and conditions permitting, will culminate in a trip out the channel for a short offshore sail. The prerequisite for this camp is Basic Sailing. There are only 5 spots available in this exciting program so register today at watersportscamp.com!
Marine Scientists In Action!
In June we shared that we are offering some new and exciting activities as part of Marine Science camp. Check out the short highlight video showing camp marine scientists in action!
Check Out the Camp Fun!
We've been having a blast this season and have tons of amazing memories to share. You can check out some of the fun we've been having on our Facebook page, or in the gallery below!
Register for your spot this summer at watersportscamp.com today!
(Visited 427 times, 1 visits today)