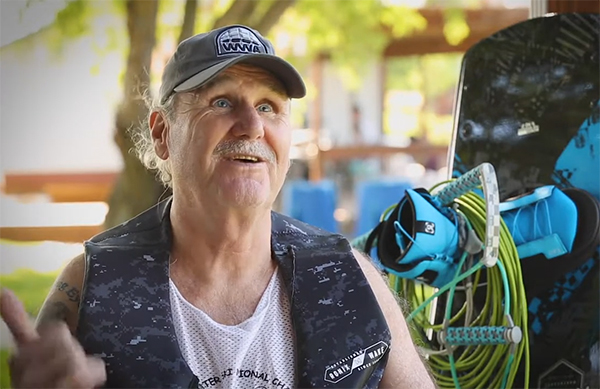 A core tenant of the culture at MBAC is to ensure access to watersports for all who wish to participate. For persons with disabilities or other limitations, enjoying watersports can seem like an impossibility. Our goal is to make the impossible possible.
Accessible Watersports Events
So far this summer MBAC has conducted 7 accessible watersports events in partnership with organizations such as City of San Diego Therapeutic Recreation Services, Sharp Rehabilitation, the Wounded Warrior Project, Adaptive Sports and Recreation Association, and the National MS Society. These events provided access to waterskiing, kayaking, and sailing for over 575 persons with disabilities and their families. For most, participation in these activities would not be possible without the specialized equipment and training provided by MBAC instructors.
Inclusion
In addition to accessible events specifically for persons with disabilities, MBAC provides opportunities for kids and adults to be included in programs alongside their able-bodied peers. For many campers with disabilities, the one-on-one care necessary to facilitate inclusion is made possible through funding raised by the Torrey Pines Kiwanis' San Diego Festival of Arts. Check out Ethan's Story below for a great example of the benefits inclusion provides to campers.
On the adult side, there is no better example of the benefits of inclusion than blind wakeboarder, Scott Leason. Scott found his place at MBAC through inclusion after losing his sight when he was shot during an armed robbery. With the help of the Challenged Athletes Foundation, Scott made the journey from wondering what to do next, to inspiring thousands through his many accomplishments since being included in MBAC programming. From being the first blind wakeboarder to ever compete in a World Wake Association event, to becoming an Ironman, to being featured on a panel of inspirational athletes at the Apple campus in Cupertino, Scott's hard work and dedication is inspiring for all of us here at MBAC.
After a 2nd place finish at the WWA National Wakeboard Championship this month Scott is looking forward to competing in the 2019 Nautique World Wakeboard Championship being held in Mexico in October.
Follow Scott's successes on his Facebook page at facebook.com/neverloosesight/ or check out the short profile produced by the Challenged Athletes Foundation below.
(Visited 405 times, 1 visits today)