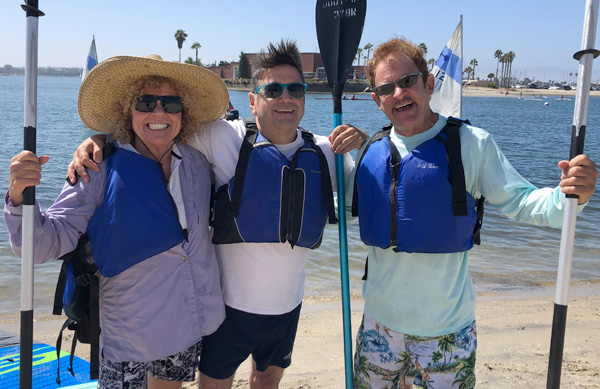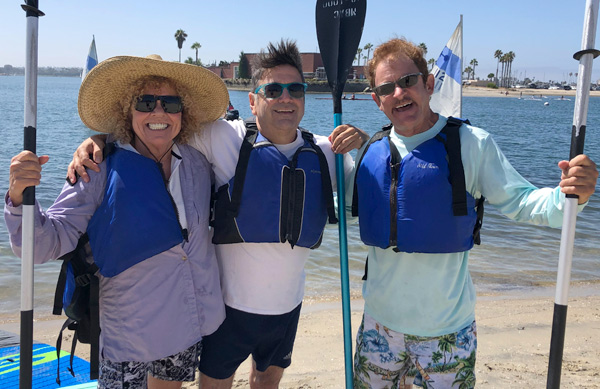 This summer we launched our new Monthly Paddling Membership, and so far it has been a hit! With the membership, you can get unlimited paddle rentals (kayaks and stand up paddleboards) – amongst many other benefits – for a monthly fee of $29. We caught up with one of our newest members, Francine Henderson, to hear about her experience.
Francine learned about monthly paddling memberships from one of our front desk staff when she visited MBAC to go kayaking with a friend. "I saw the membership as a great deal and so I jumped on it!"
Since retiring from her job with the City of San Diego Water Department, Francine has enjoyed paddling at MBAC as often as she can because the bay is the perfect place to relax and get some exercise.
"Getting on the water and feeling the sun on my face is so beautiful and relaxing. I feel like I'm living in vacationland!" Francine says with a smile.
The easy check in and out system that comes with being able to go straight to the dockmaster for your rental and bypass the front desk is one of Francine's favorite benefits. She also loves being able to bring along friends who get a 20% companion discount when accompanying her. When we caught up with her she had brought two of her friends along for a paddle, one of which was kayaking for the first time! She also enjoys the flexibility of the membership which allows her to choose between kayaking and stand up paddling. Other benefits include a 10% discount on classes for members, member-only equipment sales, and other special offers.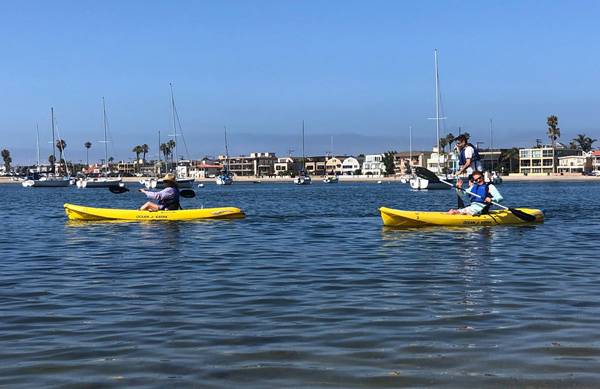 "I recommend the paddling membership to anyone who paddles two or more times a month…the program pays for itself." At only $29/month, you can get unlimited rentals for only $1 more than a single stand up paddleboard or double kayak rental!
(Visited 840 times, 4 visits today)