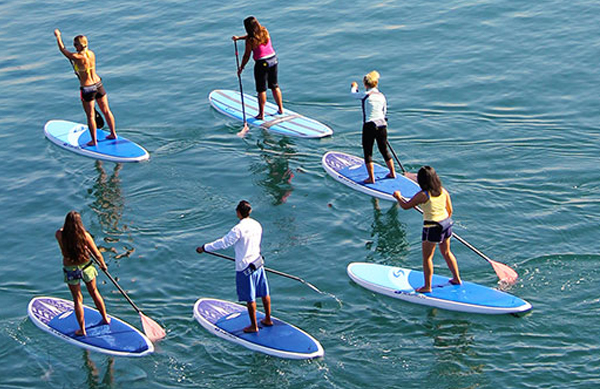 This fall we are offering one-day instructional clinics to develop your skills in activities where you may already have experience. These clinics are open to the public for a fee, but are offered for free as a benefit to current paddling and sailing members.
Each clinic is $60 for the public, or $45 for current SDSU/UCSD students. Current paddling and sailing members should contact us at 858-488-1000 or mbac@sdsu.edu for details on how to register.
Whether you are a member or not, these clinics are an amazing way to safely enjoy some time on the water.
Paddling Instructional Clinics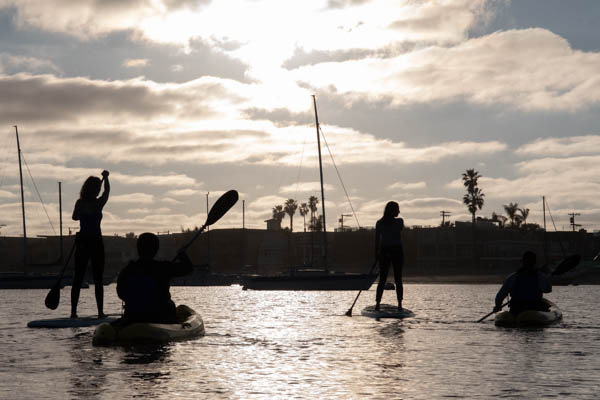 Want to go stand up paddling or kayaking under the moon and stars? This outing takes advantage of the typically glassy conditions on Mission Bay at night. You can choose to paddleboard or kayak and all equipment is included.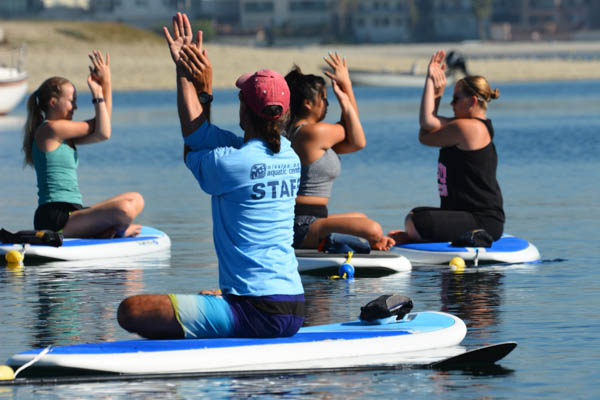 Experience amazing yoga practice outdoors and on the water! Using stand up paddleboards as a floating mat, we will practice a sequence of asanas (yoga poses) on the flat water of Mission Bay. While no prior yoga experience is necessary, this practice will challenge your individual edges of flexibility, focus, strength, and balance. We will conclude with a relaxing savasana (meditation) before paddling back to shore.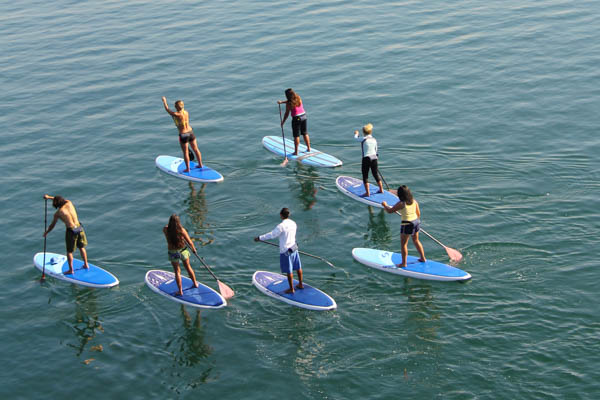 Ever wondered how to handle windy conditions on a paddleboard like a champ while minimizing fatigue and looking better than your friends? We will start out by discussing strategies to make your paddle trips easier and more fun. Next we will explore some fun spots around the bay while practicing the newly-learned techniques.
Sailing Instructional Clinics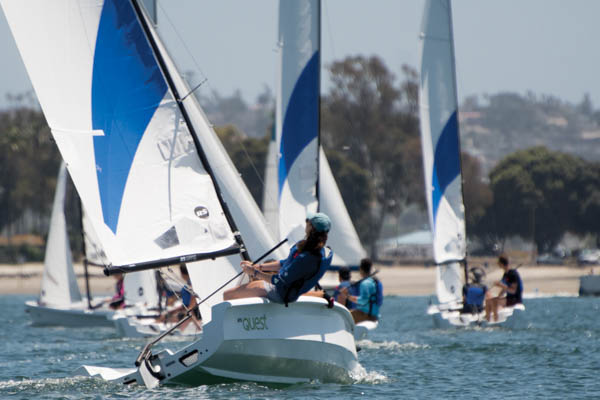 The RS Quest recently replaced the Holder 14 sailboat fleet at MBAC. This clinic is designed for past MBAC participants who were qualified to sail the Holder 14 but would like to cover rigging, launching, and sailing the Quest before renting one. The Quest Refresher Clinic is also a great option if you have already sailed the Quest, but want to brush up on your rigging skills.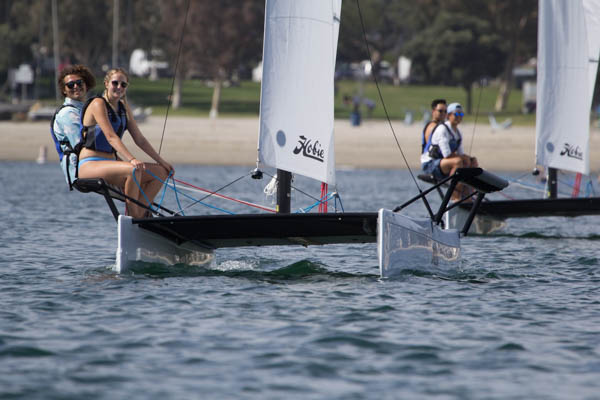 Has it been awhile since your last sail on a Hobie Getaway at MBAC? The Hobie Refresher is the perfect way to get back into catamaran sailing. We will cover rigging and launching procedures and tips to improve your efficiency while sailing. Participants must be previously qualified to rent the Hobie Getaway to register.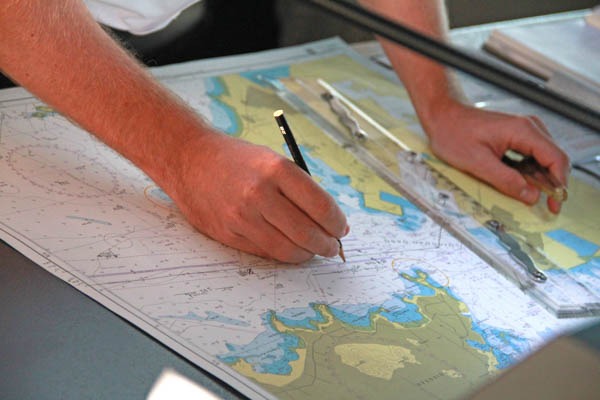 Learn the basics of navigation in this entry-level clinic. Using paper charts and GPS we will cover basic chart reading, identify landmarks and aids to navigation, and plotting a safe course. You will also learn to identify your location on a chart through the use of a compass.
Click on any of the clinic names above to register!
(Visited 1,383 times, 3 visits today)