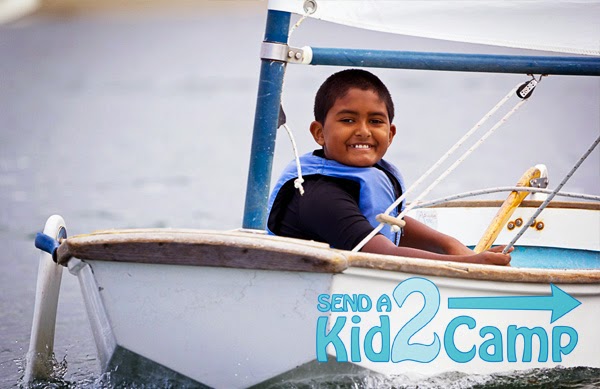 The Watersports Camp and The Mission Bay Aquatic Center would like to thank all the families and organizations who have pitched in to ensure great camp experiences for kids in need.  In 2014 donations from our community of camp families working alongside with grants funded by the San Diego Yacht Club Sailing Foundation, the TK Foundation, The Torrey Pines Kiwanis Club, and California Division of Boating and Waterways, and Associated Students of San Diego State University allowed more than 80 weeks of camp to be awarded to campers and their families who may not otherwise have had the opportunity to participate.
We want to extend a huge THANK YOU for the enormous impact your donations make in the lives of our campers!
You can help Send A Kid 2 Camp this year by making a donation when registering for camp, or can make a direct donation at www.watersportscamp.com/donate.  Donations are tax deductible and 100% of the funds will be used to helping a deserving child create life-long memories at camp.
Information on how to apply for a campership for families in need is available at http://www.watersportscamp.com/rates.htm#camperships.
(Visited 164 times, 1 visits today)