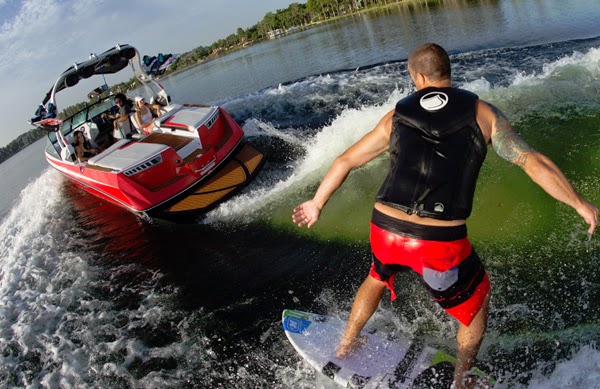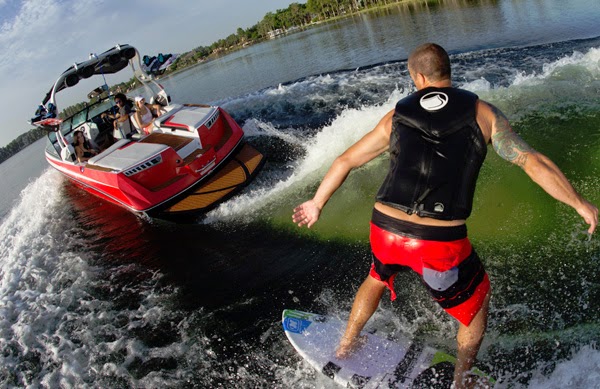 MBAC is proud to continue our partnership with Nautique wakeboard and waterski boats to offer instruction behind the finest tow boats available in the world.  As we write this article, a fleet of five brand new Nautiques are currently on their way to San Diego that will help push the capabilities of wakeboarding at MBAC to the next level.
The new fleet will consist of four 2015 Super Air Nautique 210s and one 2015 Ski Nautique 200. The Air Nautique 210 is already known for a legendary wake for wakeboarding, however, the addition of the Nautique Surf System that each will be equipped with will allow MBAC to add the fast-growing sport of wakesurfing to our program.
The 200 Ski Nautique is recognized as offering one of the best wakes ever made for waterskiing. Having the best boats available for wakeboarding, wakesurfing, and waterskiing will ensure that we have an ideal boat for you to ride behind.  Keep your eyes on our social media pages if you want to be among the first to ride behind these new boats and catch a whiff of that new boat smell.
Ever dreamed about having your own Nautique? In order to make room in our yard for the new boats the current fleet of 2013 Nautiques are for sale. The boats have been meticulously maintained and offer an affordable entry point into the Nautique wakeboarding world. Learn more about the used boats for sale at www.mbaquaticcenter.com/nautique-sale/.
(Visited 190 times, 1 visits today)