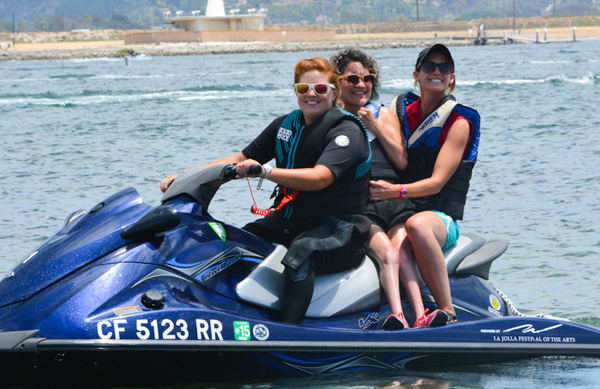 Our mission statement at Mission Bay Aquatic Center includes ensuring a safe, enjoyable watersports experience for all who wish to participate. We were ecstatic and appreciative to once again be able to partner with the City of San Diego Therapeutic Recreation Services (TRS) to host a week-long "Camp at the Bay" event ensuring that watersports are accessible to persons with disabilities.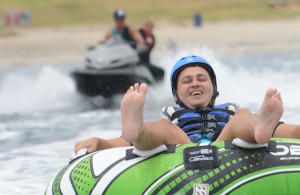 The event, held in July, hosted over 125 participants with a wide range of disabilities and offered accessible waterskiing, jet skiing, sailing, and kayaking, as well as other land activities such as frisbee golf and cycling.  The participants had a blast and we heard many stories of how this event is a highlight of the summer season for many who may not otherwise have access to these activities. It's a rewarding experience for staff and participants alike, to enjoy a beautiful week on the water enjoying watersports.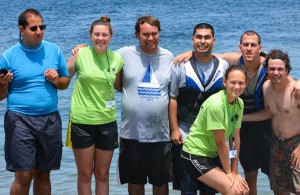 Thank you to the TRS staff and volunteers, Kawasaki USA, the Torrey Pines Kiwanis, and all who contributed to make the event a huge success.  We hope to see returners and new participants next year!
(Visited 574 times, 4 visits today)