There is still an opportunity to get the whole family out on the water this year with our Youth & Family Classes. These classes give kids the chance to experience watersports in the camp off-season. Parents are encouraged to join in on the fun as well!
UPCOMING CLASSES
Youth & Family Wakesports Session
Saturday, November 5, 2016 12:00pm-3:00pm
Sunday, November 20, 2016 12:00pm-3:00pm
Bring the whole family or send the kids off for a fun morning on the water! You will have the opportunity to ride behind one of our top-of-the-line Nautique 210s.  Enjoy wakeboarding or try wakesurfing behind boats equipped with the patented Nautique Surf System (NSS).  Whether you are learning for the first time or are more experienced and just want to ride our instructors will tailor the session to your experience.
Youth & Family Surf Experience
Sunday, November 13, 2016 12:30pm-3:30pm
The same knowledgeable instructors that teach The Watersports Camp program will lead this class that will teach your family the fundamentals of surfing.  After a brief classroom instruction session you will head out to the surf where your instructors will help you catch waves on soft boards specifically designed for beginner and intermediate surfers.  Whether you want your child to learn to enjoy surfing or you want to become as good of a surfer as your child, this is the perfect opportunity for a family-fun day at the beach.
Inspire Charter Schools Enrichment Program at MBAC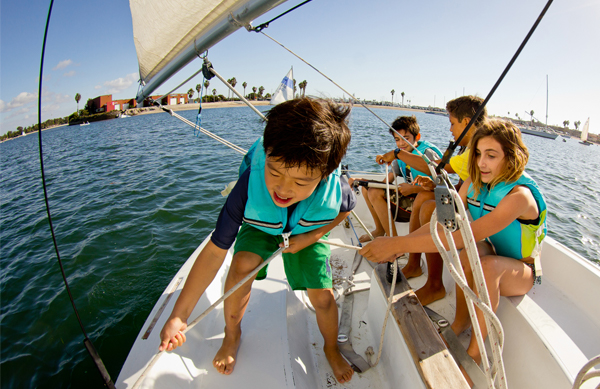 There is still time for families interested in independent study to enroll in the MBAC Specialty Enrichment Program for Inspire Schools.  This is an amazing experience for home schoolers to benefit from group learning opportunities twice a week at MBAC.  For more information, contact the program's Inspire teacher, Cheryl Melucci, by email at cherylm@inspireschools.org or by phone at 858-967-8177.
(Visited 235 times, 2 visits today)