Mission Bay Aquatic Center is in the final stages of recruiting new staff for the 2019 summer season, but it's still not too late to apply! We are looking for a few more motivated individuals to join our team in a variety of positions. The experiences gained from working at MBAC provides staff with real life skills that are applicable to many future career paths. Below we've answered some of the frequently asked questions related to working at MBAC.

Q: Why should I work at the Mission Bay Aquatic Center?
A: Mission Bay Aquatic Center is located on the west side of beautiful Mission Bay and provides the ideal location for a variety of watersports. MBAC is a model of excellence in watersports programming and instruction. Employees also enjoy the following benefits:
Free watersport classes
Free watersport equipment rentals
Discounted wakesport classes
Free Aztec Recreation membership
Training and professional development opportunities
Flexible schedule
Fun work environment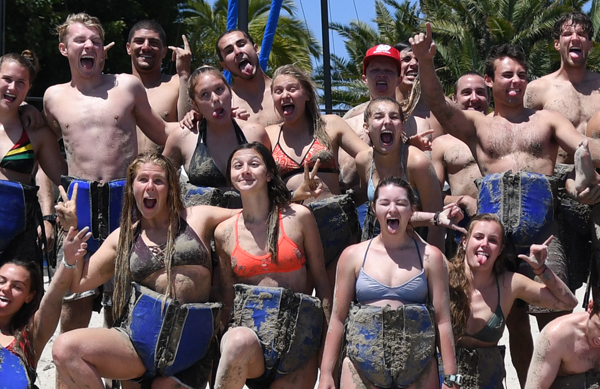 Q: What makes working at the Mission Bay Aquatic Center unique?
A: We provide the best watersport experiences in a safe, fun, and sustainable environment. We value safety, education, service, professionalism, integrity, excellence and respect, and strive to implement those values in our employees. Your co-workers are people you enjoy spending time with, because like you, they are passionate about watersports.
Additionally, the skills you will gain at MBAC easily transfer to your future career. All of our staff take on a great deal of responsibility and learn to make important decisions independently. MBAC staff develop strong communication and group presentation skills. MBAC is a fun and dynamic place to work, but you will be given real responsibilities and receive the training you need to be successful at a highly respected educational facility.
Q: What positions is MBAC still looking to fill?
A:
Sailing Instructor
Wakesports Instructor
Paddling Instructor
Surfing Instructor
Marine Science/STEM Instructor
Youth Camp Counselor
Dockmaster
Maintenance Assistant
Q: Do I need many years of experience to be hired on as an instructor?
A: No. While there are some requirements for instructor positions, we have hired many staff after they've completed a semester-long watersports class. If you have a passion for watersports, are excited about the idea of teaching a sport you love, and are coachable we encourage you to apply.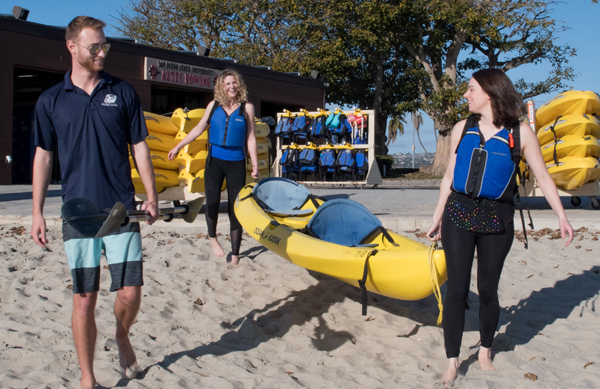 Q: What are the qualities needed for positions at MBAC?
A: The ideal candidates will have the following qualities:
Hard-working, team player
Motivated and ready for a fun, busy summer
Responsible and mature attitude and work ethic
Willingness to learn new skills
Outstanding customer service and critical thinking skills
Enthusiasm and passion for teaching customers ages 6-86 their favorite watersport(s)
MBAC is an equal opportunity employer and encourages all interested candidates to apply regardless of race, sex, or background. While priority is given to current SDSU and UCSD students, you do not need to be a current student for most positions. To view complete job descriptions or to apply visit our Employment page. Feel free to email us at mbac@sdsu.edu if you have any questions!
(Visited 702 times, 1 visits today)