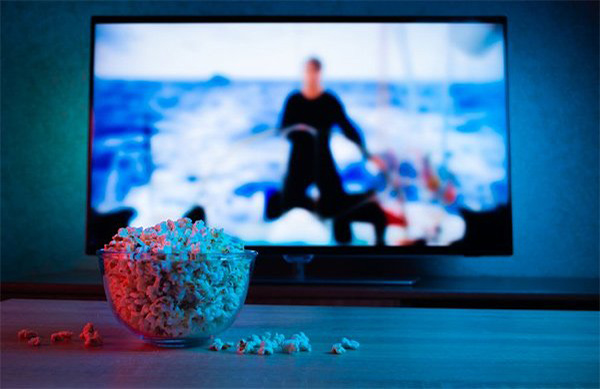 While the opening of beaches and Mission Bay for some activities hopefully has you feeling like there's some light at the end of this dark tunnel, it could still be a while before life is back to "normal". So sure, if you own a surfboard or paddleboard you may have found a little reprieve, but if you don't, you still may be feeling at a loss for your on-the-water fix. If you still have some mental capacity for screen time, but are struggling to find inspiring content to watch during our shelter in place order, our full time staff has come up with their top recommendations of what they've been watching from home to help stay connected to the ocean and the watersports they love.
Have a favorite we didn't mention? We would love to hear what you're watching in the comments below! Or let us know what you think of our top picks after watching!
Kevin Straws's Pick (MBAC Director)
It's easy to thoroughly enjoy Sipping Jetstreams if you love surfing and and even more so if you love traveling. This film is an epic, photographic surf adventure that takes you to incredibly interesting places – from Morocco to Japan, from the Caribbean to Europe, from Egypt to Bali, and even surfing in Hong Kong (who knew?). Unlike the average surf flick, Sipping Jetstreams takes you deeper inside unique cultures throughout the world and how they connect with surfing. The soundtrack is also amazing!
Kevin Waldick's Picks (MBAC Assistant Director)
Morning Light, rated PG
As with all things Disney, this documentary does an amazing job of storytelling about a group of young, inexperienced sailors on the cusp of adulthood training to compete in TRANSPAC, a sailing race from LA to Honolulu. This one really connects with what we do at MBAC, where Roy Disney even sponsored kids to develop a love of sailing before he passed away, just like in the movie!
Master and Commander: Far Side of the World, rated PG-13
This movie does an amazing job of showcasing naval history and tactics wrapped in an exciting and action packed adventure story. Not suitable for young kids due to the graphic nature of historical naval warfare.
Greg's Pick (MBAC Marine Maintenance Supervisor)
This film is not just another cool surf flick, this one hour film is captivating in every sense! I dare anyone to start it and be able to stop watching before the end. The cinematography is amazing, and the combination of the soundtrack and unbelievable moves Kai Lenny performs with a few other guest appearances is truly awesome. Kai is a young watermen and has mastered surf, standup, windsurf, and kite.. and then foils on them all. He says at one point in the film, "It's about finding comfort. When you find comfort you let go, when you let go, you shred." And he definitely shreds!
Amanda's Picks (MBAC Office & Marketing Coordinator)
Bethany Hamilton: Unstoppable (Netflix), rated PG
This is a great documentary and nothing like the first movie, Soul Surfer, that helped bring attention to the incredible journey this woman has been on. Her determination to surf again after losing her arm in a shark attack when she was young is extremely inspiring. This documentary takes you on a journey with her to some of the most epic surf breaks around the world, while highlighting her challenges and victories.
Momentum Generation (HBO), rated TV-14
A unique look into the lives of the generation that made surfing what it is today and were never afraid of pushing boundaries (surfing and everyday life) from a young age. Seeing the brother-like dynamic between surfing legends like Kelly Slater, Shane Dorian, Kalani Robb, and Rob Machado is so entertaining. Interviews set in present day paired with more home video footage than you ever thought possible is what makes you feel like you get a complete, inside scoop on the lives of these surf icons.
Marina's Picks (MBAC Youth Programs & Events Supervisor)
Fishpeople | Lives Transformed by the Sea (YouTube)
I loved this documentary (and usually any doc that Patagonia makes) because it beautifully captures the lives of a variety of sea-loving individuals. This video shows just how wonderfully serene and powerful our oceans are, while sharing the stories of why people got in the water in the first place, and what draws them back to it every day. Whether you are a surfer, sailor, or just like jumping in the waves to wash away your day like myself, this video can serve as a wonderful time out from the craziness of our lives and make you feel like you are back in the waves again.
The Agave Gun (Vimeo)
Surfboard shaper Gary Linden illustrates how he began creating boards out of agave plants, attributing his love and passion for surfing to the success of the board. In this film, both Linden and big wave surfer Alex Gray discuss how surfing affects their souls, providing an escape that is both exhilarating and addictive. This short film is an interesting look into the history of Linden's boards, as well as how surfing has changed over his lifetime.
(Visited 624 times, 1 visits today)