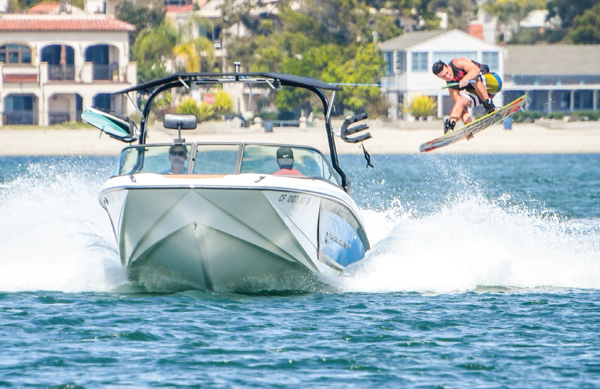 We know you have all been anxiously awaiting the re-opening of some of our most popular programs, like wakeboarding, sailing, and surfing lessons. We are excited to announce that we have opened registration for some of our private lessons and classes, and also are offering some fall programming for kids, that can be safely facilitated in compliance with current health orders.
Following the success of our summer youth camp modified programming, we have identified and developed several opportunities for you to get outdoors for some safe and fun times on the water. See our list of currently offered programs below.
Private Lessons Now Open!
Private lessons for many activities including wakeboarding, surfing, small boat sailing, kayaking, and stand up paddling that can allow for physical distancing are available now to book online. Bookable for up to 5 participants, you and your friends or family members can learn a new sport, or just get out for some wellness time on the water. Equipment is sanitized between so you can relax and enjoy your time on the bay. Book your lesson online at mbaquaticcenter.com/private-lessons.
Wakesports Classes Enrolling Now!
Our September and October Sunrise Wakeboarding and Early Bird Waterskiing classes are open for registration for those of you who have been waiting to get out and ride. If you prefer a one-day riding session where you can wakeboard or wakesurf, enroll in our Wakeboarding Freeride Session that is now offered during weekdays providing a great opportunity for a midweek session! Register today at mbaquaticcenter.com/wakeboarding/wakeboarding-freeride-session!
Fall After School and Weekend Programming Provides Opportunities for Kids!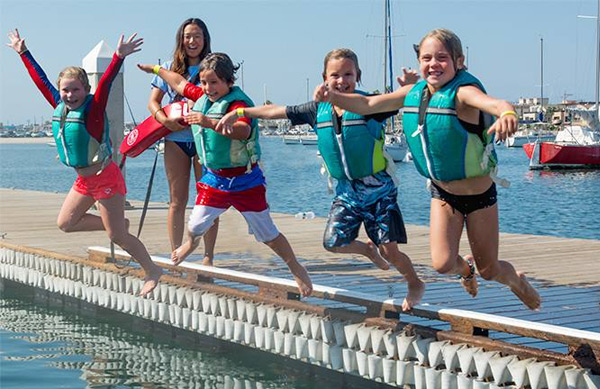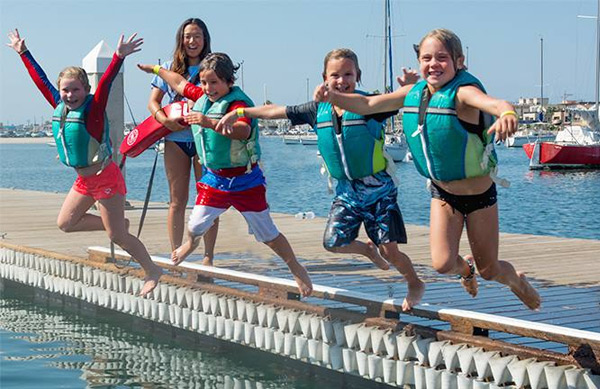 We are proud to be offering several after school and weekend programs to get kids outside and having fun in a safe environment. After school programs meet twice a week from 2pm to 5pm and weekend programs run Saturday mornings. Both programs are offered monthly during September and October. Additionally, there are also opportunities for Counselors-In-Training to CIT in these programs this fall.
To learn more and register visit watersportscamp.com/enrichment!
COVID-19 Safety Measures
Over the summer we have developed and refined our COVID-19 safety measures to ensure the safest operations. The health and safety of our participants and staff are always our top priority, especially now during this uncertain time. Our program participants will be expected to comply with our safe operating plan including:
All participants are required to wear a facial covering at our facility before going on the water, or while observing on a wakeboarding boat.
If participants have symptoms of illness such as fever, vomiting, diarrhea, nasal drainage, and/or coughing/sneezing, they are instructed to not attend and make other arrangements.
Activities will take place outdoors exclusively and physical distancing will be enforced wherever possible. Please make sure to wear sunscreen and sun-protective clothing.
Our locker room showers are closed. Please plan accordingly.
MBAC staff will wear a facial covering while instructing (except surfing) and when physical distancing is difficult, and are also required to complete a daily health screening, including temperature check. We are disinfecting any shared equipment between use.
We greatly appreciate your patience as we work to start offering select programs. To find the latest status update on all of our programs visit https://mbaquaticcenter.com/#covid-status We hope to see you soon!
(Visited 2,099 times, 3 visits today)