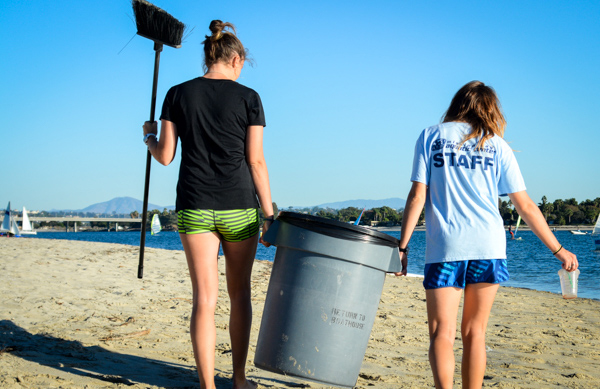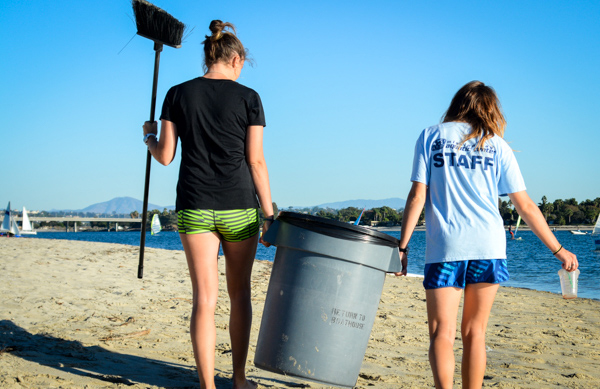 DID YOU KNOW?
There are 5.25 trillion pieces of plastic debris in the ocean.
Mission Bay Aquatic Center and 51 community volunteers cleared over 24 pounds of trash and 26 pounds of recycling during the beach cleanup on April 14th! This was one of the most memorable beach clean-ups to date with volunteers collecting some unique and unusual items!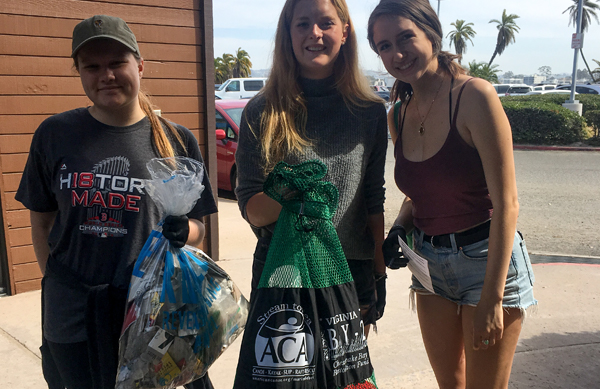 Within a two-mile radius, there were eight bags full of debris cleared from Mission Bay and Mission Beach. In addition, over 89 non-recyclable styrofoam pieces were cleared and 481 pieces of plastic.

Objects found during the cleanup also included:
46 plastic bags
676 cigarette butts
16 pieces of glass
298 food wrappers
74 straws
22 glass bottles
Shopping cart
Headphones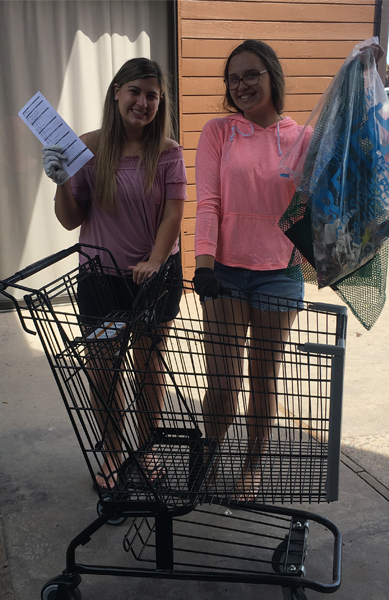 How long does it take for trash to decompose in the ocean?
A tin can that entered the ocean in 1986 is still decomposing in 2036
A glass bottle that entered the ocean in 1986 is going to still decompose in year 1,001,986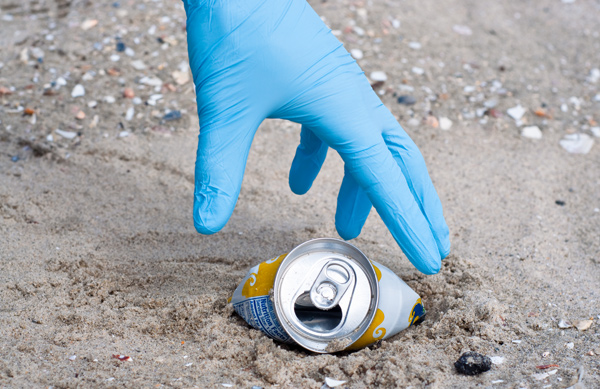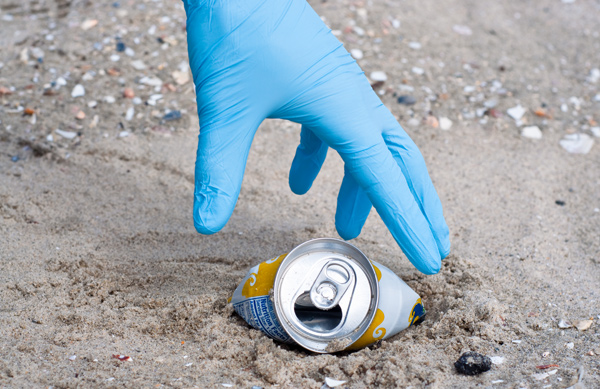 With these efforts, the MBAC has helped stop the spread of litter and marine debris. Prevention is the solution to a polluted ocean. If you would like to do your part but missed out on the last cleanup, you can join I Love A Clean San Diego at the 17th Annual Creek to Bay Cleanup this Saturday, April 27th.
(Visited 439 times, 1 visits today)