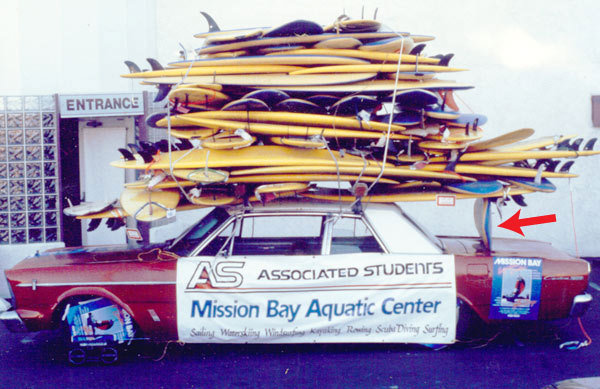 We will be hosting our semi-annual Used Equipment Sale on Sunday, May 19th from 9am-12pm. If you're not already in the know, this twice-a-year sale is the perfect opportunity to pick up watersports equipment at unbeatable prices and be ready for a summer full of fun on the water.
This equipment below includes what will be for sale:
Stand Up Paddleboards ($100 – $150) Qty: 8
Wakeboards ($50 – $250)
Soft surfboards ($10 – $40)
2003 8HP Yamaha outboard engine in good condition ($750)
1986 Compac 23 sailboat ($4250)
The sale will begin at 9:00am. Beginning at 8:30am we will be distributing raffle tickets which will determine the order of entry so there is no need to arrive any earlier than 8:30am. At 9:00am we will draw raffle tickets and allow those whose raffle ticket is drawn to shop the sale. Our Spring Used Equipment Sale is offered in conjunction with our National Safe Boating Week activities. Other activities include a lifejacket giveaway, free sailing and paddling safety courses, and free US Coast Guard Auxiliary vessel safety inspections. Learn more at mbaquaticcenter.com/safety-day!
We hope you are able to join us for this fun and exciting day!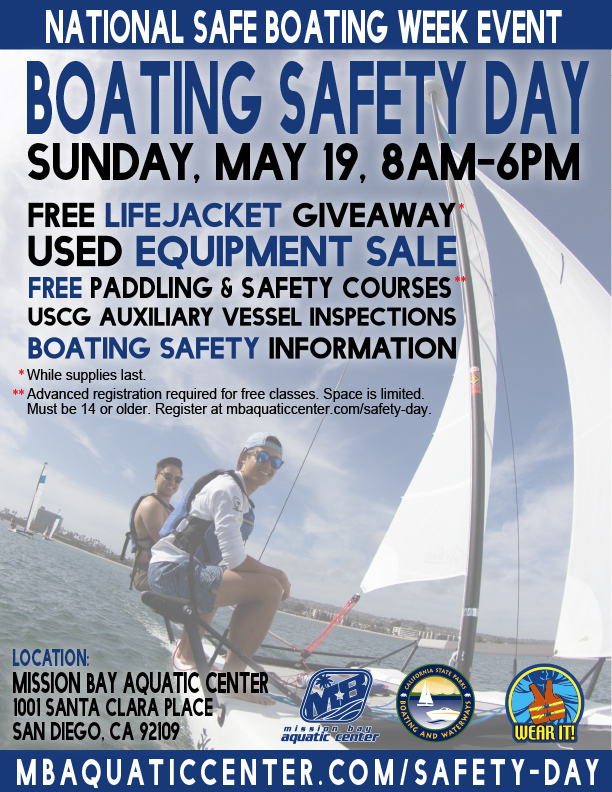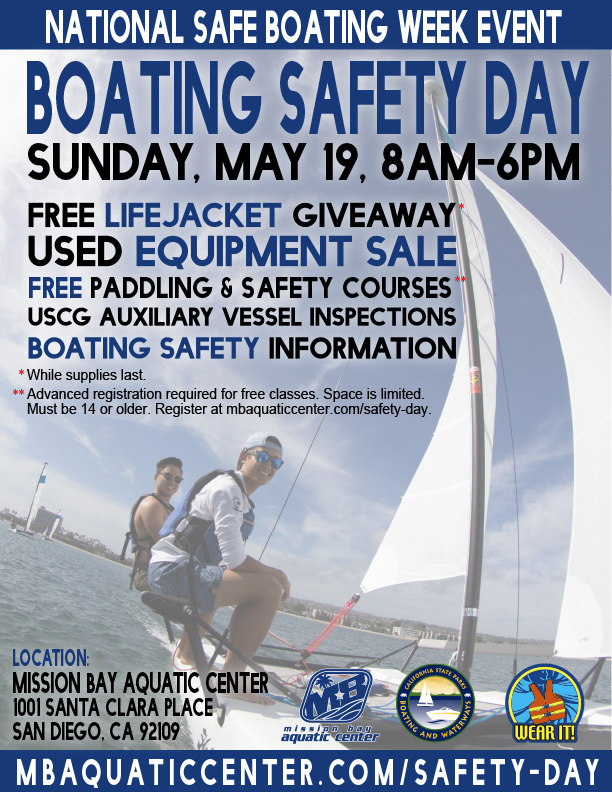 (Visited 1,680 times, 1 visits today)