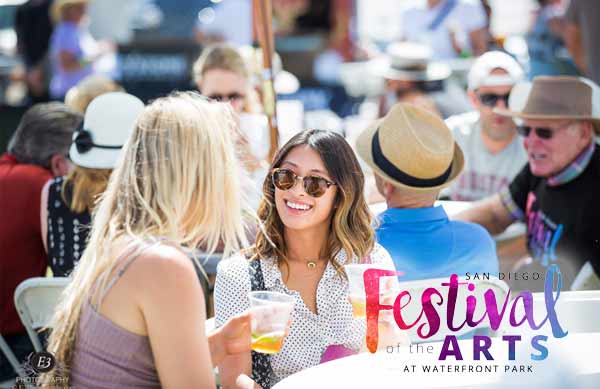 The San Diego Festival of the Arts is back on June 8th and 9th at Waterfront Park! This annual event features live music, local cuisine, and works of fine art from nearly 200 world-renowned artists, with raffle, silent auction, and wine and beer garden. Proceeds directly support MBAC adaptive watersports programs for persons with disabilities.
When you purchase tickets to the festival you are providing opportunities for those with disabilities to participate in watersports who otherwise would not have the opportunity to do so. The festival also funds one-on-one care counselors to facilitate inclusion for kids with disabilities to participate at The Watersports Camp alongside their able-bodied peers. Check out Ethan's story below to see first-hand the benefit that the festival provides.
Purchase your tickets today at sdfestivalofthearts.org /tickets. Be sure to enter coupon code MBAC at checkout to directly donate to MBAC accessible watersports.
To find out more about the San Diego Festival of the Arts and its mission to provide recreation opportunities to those with disabilities, visit sdfestivalofthearts.org.

(Visited 357 times, 1 visits today)