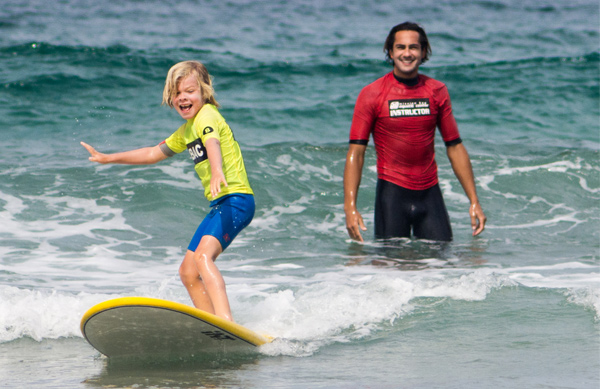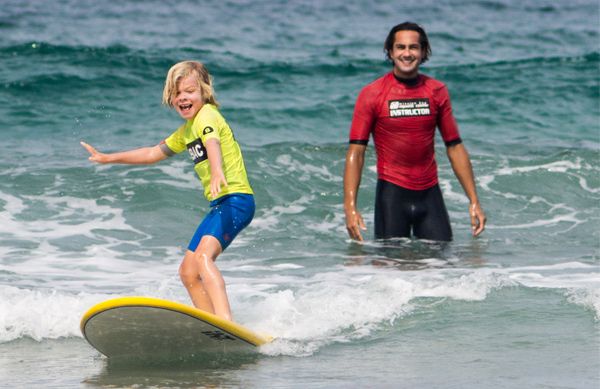 From new activity videos, to new ways to explore the ocean, and even to new boats to sail, check out this list of what's new and exciting at The Watersport Camp this summer!
New videos help take the guesswork out of choosing a camp
Summer is right around the corner and it's time to start thinking about camp. Deciding which activity to choose doesn't have to be difficult. To help you in making a decision we have added several short videos to our website to give campers a quick glimpse into the fun that awaits in each activity.
Whether your camper is nervous about what to expect, or needs help choosing an activity, we hope these videos help in getting fired up for a great camp experience. For prospective Counselor-in-Training candidates, the CIT information page includes an orientation video explaining the training and requirements to becoming a CIT at The Watersports Camp.
Check out each activity's video on their respective pages at watersportscamp.com!
New Marine Science Activities
Exploring the coastal environment has never been more fun and rewarding at The Watersports Camp. Our Marine Science Camp is adding two additional activities to already action-packed curriculum that are sure to inspire interest in STEM and foster a lifetime connection to the ocean.
On Microscopic Mysteries Day campers will use the tools and methods marine scientists utilize to collect plankton before heading to the lab to use microscopes to examine these tiny critters that are so important to ocean life. On Mission Bay Discovery Day campers will use a seine net, a large net scientists use to collect fish and invertebrate organisms for closer examination, to get a face to face look at the inhabitants of Mission Bay. Campers will practice their ocean animal identification skills before releasing the critters back to their natural environment. Both activities are a great way for campers to explore the coastal environment in which we live and play.
Check out the Marine Science program in the video above or view the daily schedule at https://watersportscamp.com/marine-science/!
New Boats – New Time
The fleet of Holder 14 sailboats at MBAC has been a great platform for teaching sailing, but after more than 25 years of service it was time for the Holders to be retired. After a lengthy selection process MBAC chose the RS Quests to be the new boat for its Advanced Sailing program, the next step for campers who have completed Basic Sailing. The RS Quest is an ideal platform for youth and adults of varying skill levels to advance their sailing knowledge. The Quest is one of the top-selling boats on the market and will play a crucial role in developing a variety of skills for sailors who have just completed Basic Sailing. Additionally, the Quest also offers much more performance than the Holder 14s they are replacing, which means MBAC will be able to teach more advanced performance sailing skills with these new boats. We're excited to see our campers out in the RS Quest this summer!
Advanced Sailing is now also available as an afternoon activity in addition to the morning session. Campers can register for Advanced Sailing as a half-day option, or as an upgrade to the full-day camp.
Learn more at
https://watersportscamp.com/sailing/#advanced-sailing!
New Shirts
Have you had the opportunity to check out our 2019 camp shirt design? Purchase yours during registration for $10 while supplies last!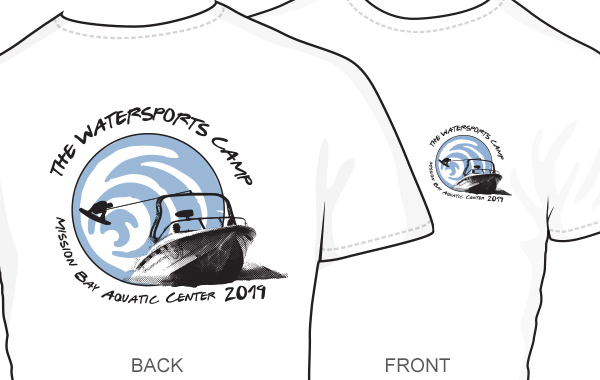 Register for camp today!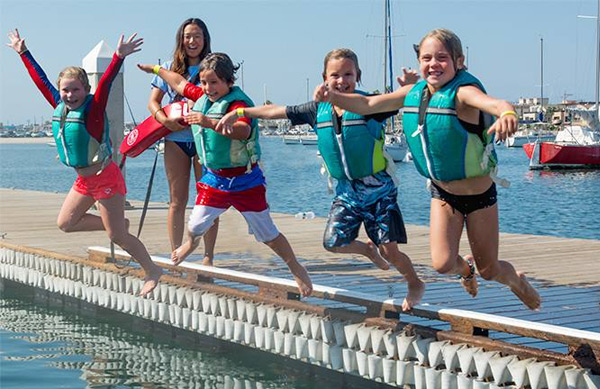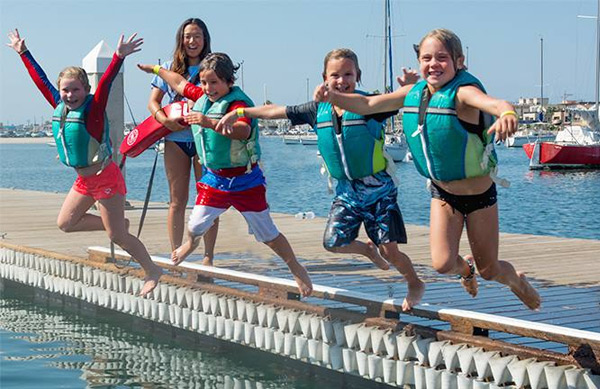 The first weeks of camp are just around the corner. Register today to ensure your spot at watersportscamp.com!
(Visited 1,460 times, 1 visits today)