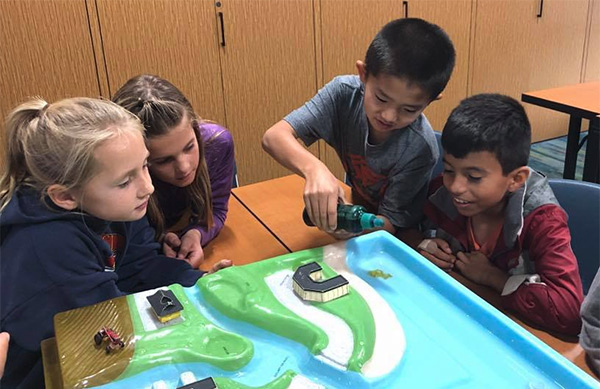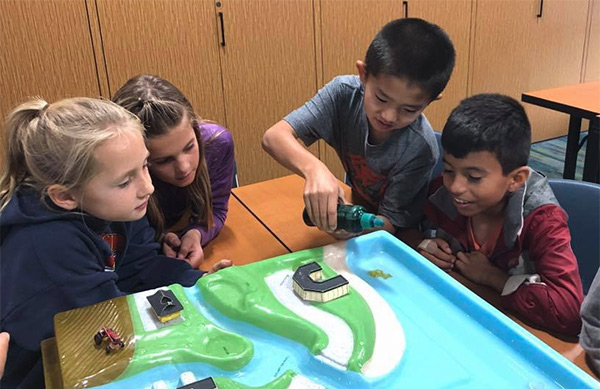 The Mission Bay Aquatic Center invites students between the ages of 6-17 to take part in a special STEM Explorations- The Ocean, Clean Water and YOU event in honor of Coastal Cleanup Day on September 21st from 9:00am to 11:30am. This program provides a unique opportunity for students to explore human's important relationship with the ocean through hands-on, interactive activities that inspire stewardship and empower students to facilitate real change in their community.
Students will use an interactive watershed model to explore and discover steps that they can take to protect the ocean and keep our bays and waterways clean. There will also be games that drive students to explore the impact of different waste products on the environment, and illustrate how the oceans smallest critters can have a major impact on the even largest mammals.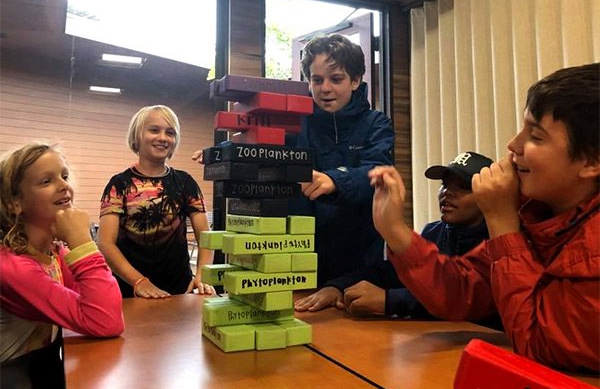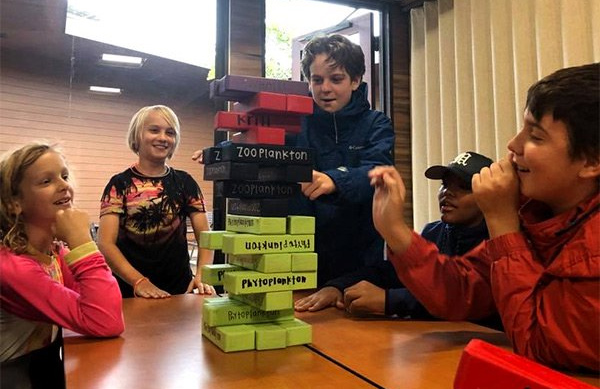 Students will then grab their collection bags and head out for an on-the-water cleanup and exploration on kayaks and paddleboards.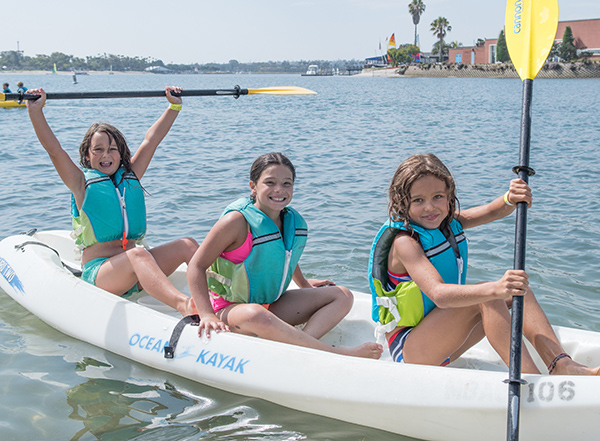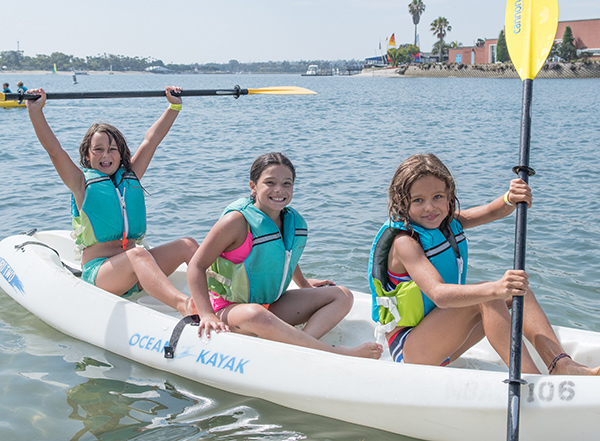 Celebrate Coastal Clean Up Day and learn how to be good stewards of the ocean by registering today at mbaquaticcenter.com/youth-classes.htm#stem-explorations–the-ocean,-clean-water-and-you!
While you're at it check out our other STEM Explorations classes offered this fall below.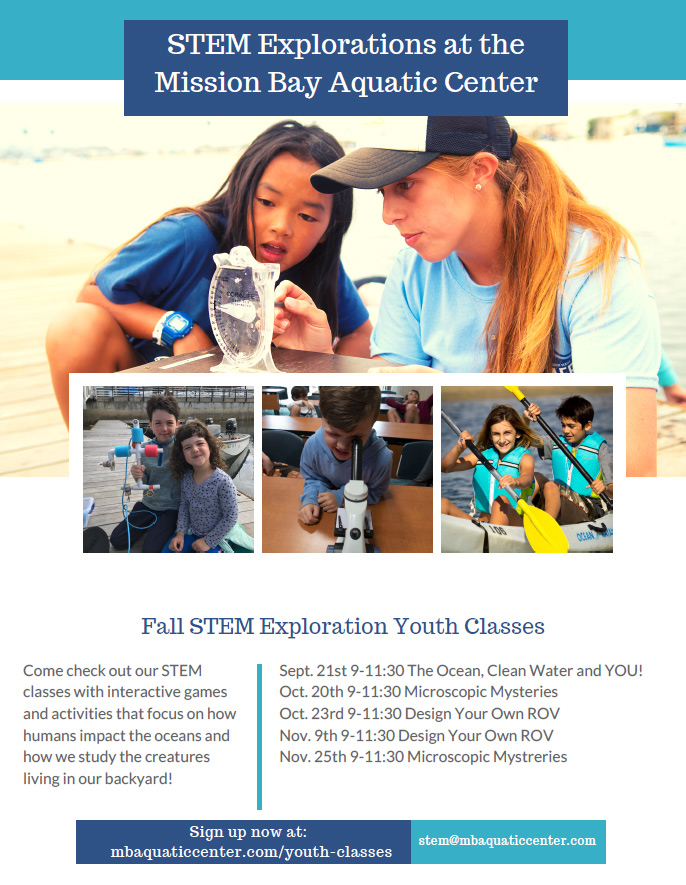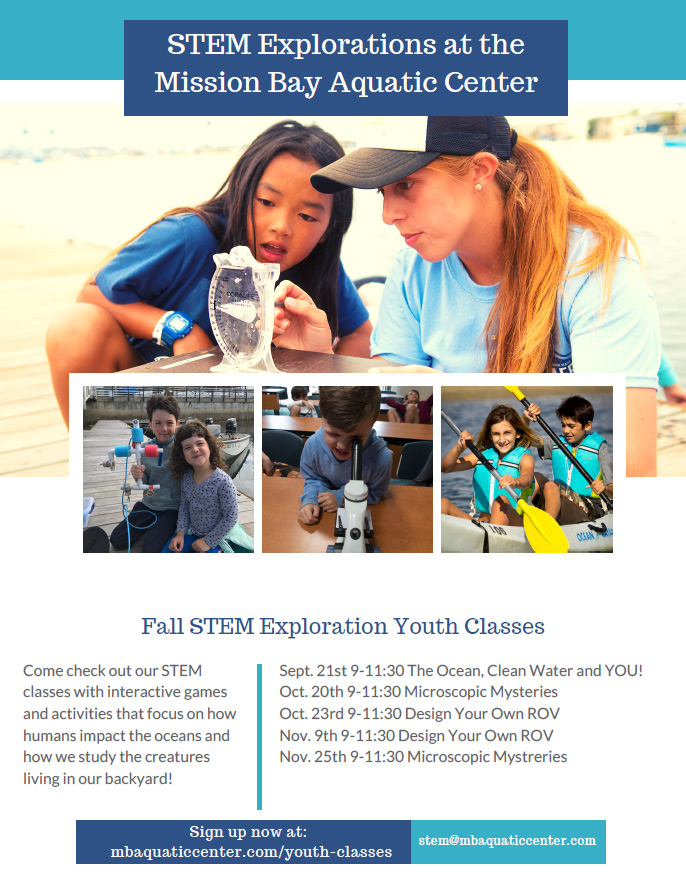 (Visited 473 times, 1 visits today)