A little bit of knowledge goes a long way in staying safe while wakeboarding and wakesurfing.
Hand Signals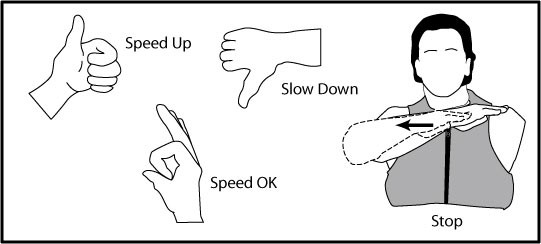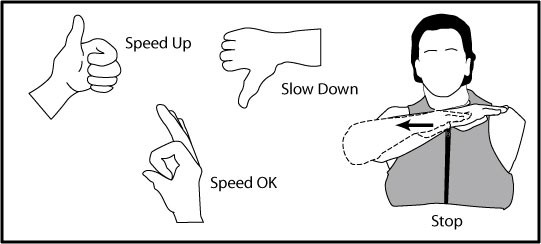 Several hand signals are used for the rider to communicate with the boat driver. It is important that the driver, rider, and observer are all familiar with the correct signals.
Observer
In California it takes at least three people to legally ride behind a boat: the driver, rider, and observer. California law also requires the observer to be at least twelve years old.
The observer must watch the rider at all times and communicate hand signals and when the rider falls to the driver. The observer must also be ready to raise a red flag to warn other vessels in any of these circumstances.
When the rider falls
When a rider enters the water preparing to ride
Anytime a tow line extends from the vessel (when not actively towing a rider)
Anytime a ski, board, or tube is in the water in the vicinity of the vessel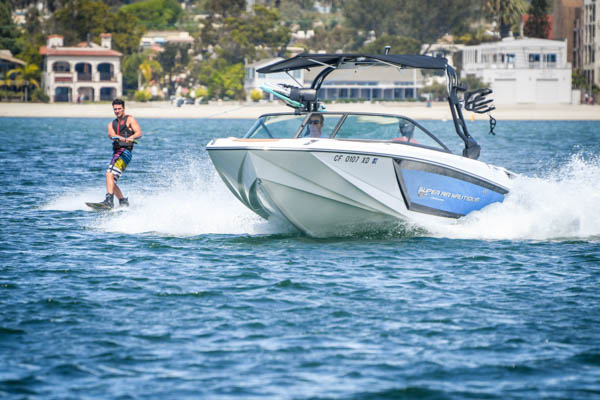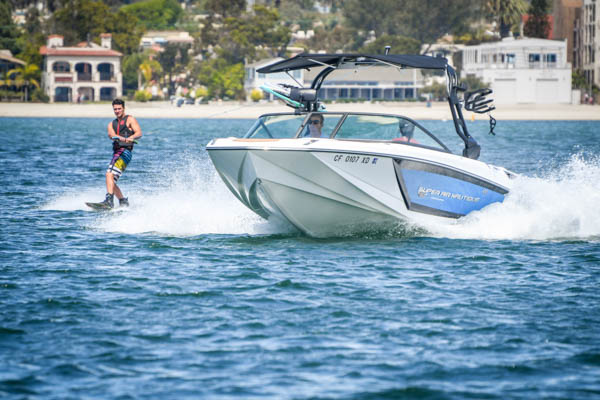 Avoiding Injuries
Wakeboarding, wakeskating, wakesurfing, and waterskiing all expose the participant to the risk of potential injury, but you can greatly reduce your risk of injury by taking a few precautions.
Always obey Boating Safety laws.
Ride and drive sober (alcohol is not allowed on MBAC boats).
Always wear a USCG approved lifejacket while riding. This is the law in California and required behind MBAC boats.
Ride within your ability and don't attempt tricks you aren't ready for. Progress your riding by taking small steps under the guidance of our instructors.
Always ride at a comfortable speed.
Don't ride gear that isn't properly sized for you.
Know and use hand signals to communicate with the driver while riding.
Wear a helmet to prevent head injuries. They are required and provided for all riders at MBAC that are under 18 years of age, and highly suggested for everyone else.
Stay in shape. Building muscle in the legs and arms by weight training (ex. Squats and Curls) greatly reduces the chance of an injury. Stretching before riding is also extremely important to keep from pulling or damaging your muscles.
(Visited 1,247 times, 9 visits today)