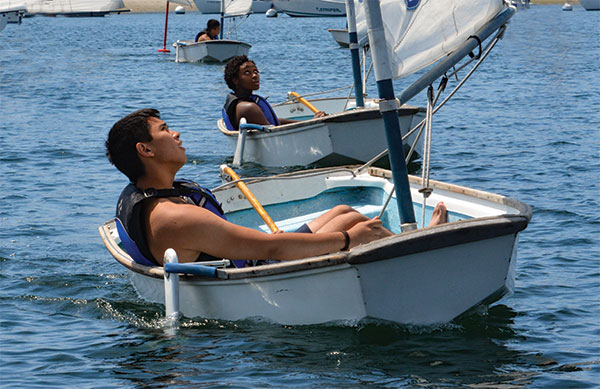 Our January/February schedule is now posted and includes class and private lesson options that provide access to safe outdoor programming in compliance with physical distancing and safety guidelines. These offerings will get you outdoors for some much needed recreation wellness at a time when there are limited opportunities to do so.
Interest in learning to sail seems to be at an all time high! Our Basic Sailing class offers the opportunity learn to sail in your own 8-foot Sabot. This single-handed boat (you sail it on your own) is a great way to discover the fundamentals of sailing as you control both the mainsail and tiller and learn how these systems work together to harness the power of the wind. Even the most accomplished sailors started their journey on the water learning to tack and jibe in these simple, but versatile boats.
Our Early Bird Waterskiing, Sunrise Wakeboarding, and Wakeboarding Freeride Session start up again in January and will get you out behind our top of the line Nautiques. Whether you are looking to wakeboard or waterski, conditions have been fantastic and we are hoping that will continue into 2021.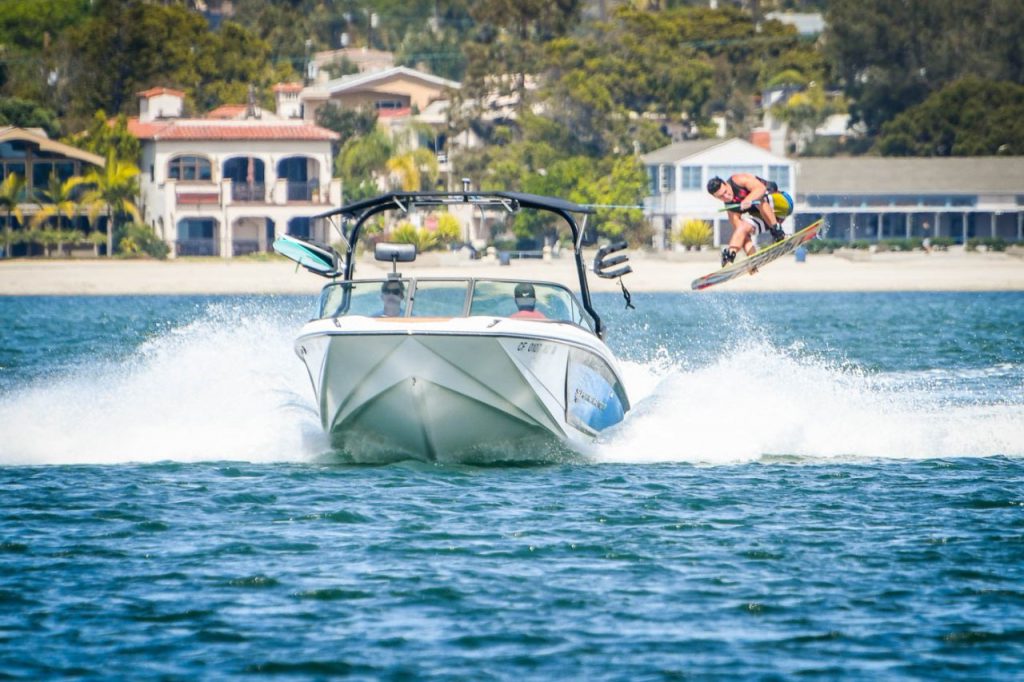 Kayaking and paddleboarding are great sports to enjoy doing with others from the comfort and safety of your own vessel. Our Moonlight Paddling and Paddle Smarter Clinics have been popular choices and will resume in January.
Stay tuned for updates on spring youth class opportunities and for the addition of more adult classes in the coming weeks.
Private Lessons
For those preferring to participate in a one-on-one setting, our private lessons are a perfect fit. We are currently offering private lessons in the following acitivites:
Private Lessons can also be set up for groups of up to 5 members of the same household.
Safety Measures
The safety and well-being of our participants and staff is our number one priority. Below is a listing of some of the measures we are taking to ensure a safe environment:
Participants and staff are required to wear facial coverings until they are on the water and physical distancing is assured.
Instruction will occur outdoors exclusively.
Limited class sizes.
Equipment, including flotation devices, are sanitized after each use.
Hand sanitizer stations are available around the facility.
Physical distance of at least 6 feet must be maintained at all times.
Staff complete daily health screening and temperature check prior to work.
We look forward to helping you meet your mental and physical well-being goals in the coming year!
(Visited 794 times, 1 visits today)