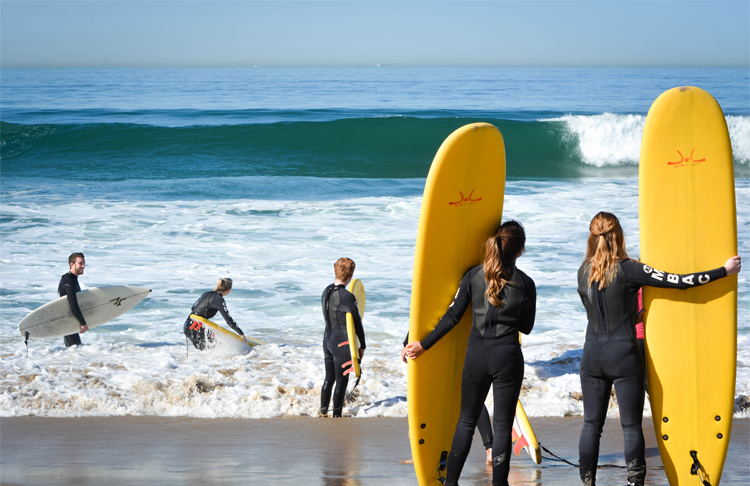 One amazing benefit of Aztec Recreation membership is the ability to participate in a $5 one-day class or $5 rental at Mission Bay Aquatic Center each semester. This means that if you've always wanted to learn to surf, wakeboard behind a world-class towboat, or unwind in a paddleboard yoga class you can do so for just $5.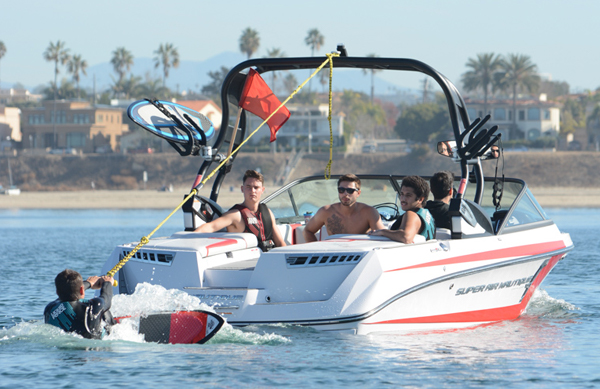 As of Fall 2021 all SDSU current students are Aztec Recreation members and can take advantage of this great offer (while supplies last). If you are not currently a member, visit the Aztec Recreation Membership page to learn more about becoming a member.
Steps to register for a $5 class:
Select ONE of the classes listed below. Click on the class name to view the dates and choose which date you'd like to register for.
Create an online MBAC account if you don't already have one.
Call 858-488-1000 to ensure availability and register. You will need credit card information to pay $5 over the phone to reserve your spot.
Don't miss out and call today before space runs out!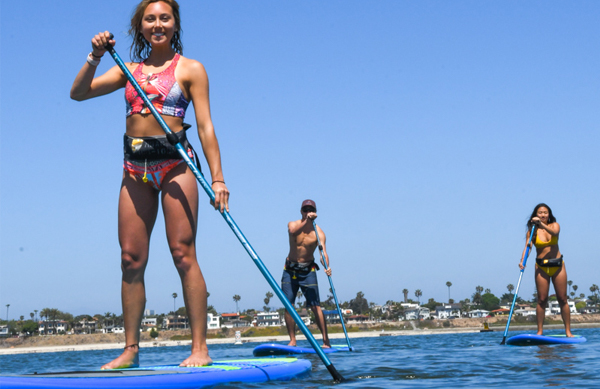 In addition to a one-day class, Aztec Recreation members can also take advantage of a $5 stand up paddleboard or kayak rental once per semester.
Steps to redeem a $5 rental:
Create an online MBAC account if you don't already have one.
When you arrive at MBAC check in at front desk.
Open your Aztec Recreation app and show your membership barcode.
Pay $5 rental fee with a credit card.
Terms & conditions:
Must be able to show proof or current membership and be in good-standing.
One class and one rental per semester per member.
Must be "water safe" (able to swim 50 meters and comfortably tread water).
While supplies last, limited supply per semester.
(Visited 2,035 times, 8 visits today)