STAND UP PADDLEBOARD OBSTACLE COURSE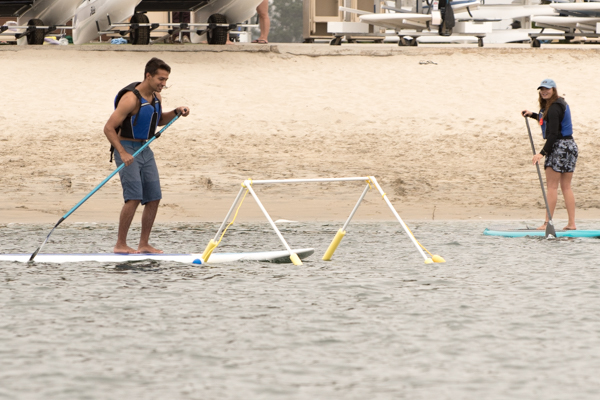 Learn advanced maneuvers that prepare stand up paddlers to gain an advantage in the surf and at the starting line. Bracing, pivot turns, board trim, draws, and improved balance are just a few of the skills you will paddle away with. Practice your new moves on our fun and challenging obstacle course. Be ready to get wet and have a blast!
Requirements
Stand Up Paddling-Basic Skills or equivalent experience.
Rates
Course Fee: $55.00
UCSD/SDSU Student Fee: $39.00
Check out the
discounts
available for this class!