BASIC CRUISING CERTIFICATION COURSE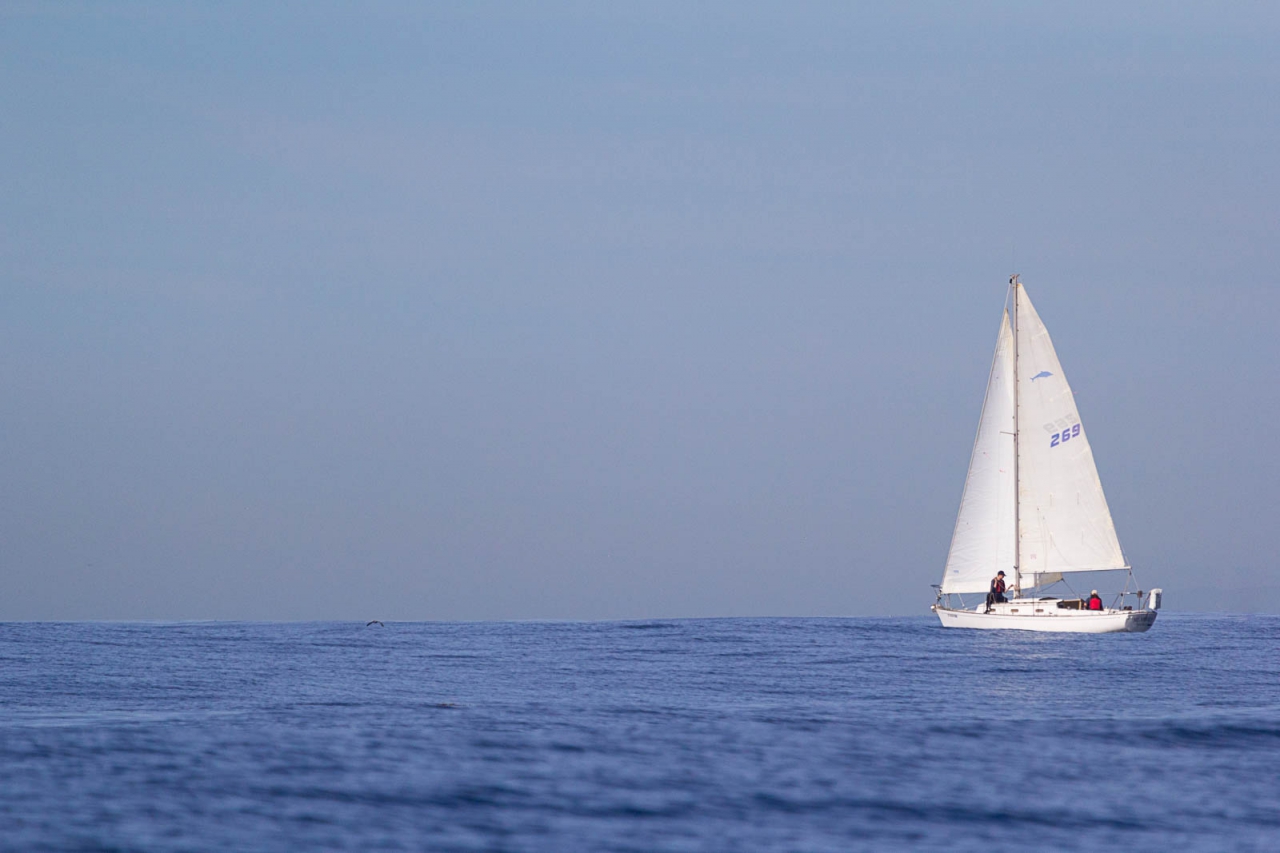 The Basic Cruising graduate will have successfully demonstrated the ability to responsibly skipper and crew an auxiliary powered cruising sailboat during daylight hours within sight of land in moderate wind and sea conditions. The course fee includes US Sailing's Basic Cruising book, the companion book for this course.
What Will I Learn?
Topics of the course include:
Weather forecasting
Basic coastal navigation
Systems checks
Docking and mooring procedures
Anchoring
Boat handling in confined waters
Heavy weather sailing methods
Safety and emergency procedures
VHF marine radio operation
Operating an outboard engine
After completing this class students are eligible to take the written exam to obtain a US Sailing Basic Cruising Certification.
Is this the right class for me?
Basic Cruising is the next step at MBAC for students who have completed Basic Keelboat Sailing Levels 1, 2, and 3. It is an ideal course for those wishing to gain the skills and confidence necessary to sail a keelboat as the person in charge.
Requirements
Prerequisite: MBAC Basic Keelboat Sailing Level 3 or equivalent experience.
This class is open to all participants aged 14 and up.
A general liability waiver is required to participate. Anyone under 18 must have a waiver signed by their parent or legal guardian.
Participants must acknowledge that they are water safe (able to swim 50 meters and comfortably tread water).
How to Prepare
Wear comfortable clothes and dress in layers. The temperature can feel much cooler than expected once you are on the water, so it is a good idea to bring a jacket, even on warm days. We suggest comfortable closed-toed shoes and sunglasses and a hat are highly recommended. Lifejackets are provided.
It is unlikely that you will end up in the water while sailing during this class, but you may get a little bit wet from small splashes, handling wet lines, etc. anytime you go on a boat.
Bring sunscreen, a refillable water bottle, and snacks or lunch (for all-day classes). MBAC has a water bottle refilling station and there are a number of restaurants nearby, but keep in mind that food and drink are not available for purchase at MBAC.
Parking can be a challenge at MBAC, especially during the summer months. Please visit our parking page for more information.
Rates
Course Fee: $565.00
UCSD/SDSU Student Fee: $430.00
Check out the
discounts
available for this class!
This class is not being offered at this time. Please check back.
What's Next?
After completing this class students are eligible to take the written exam to obtain a US Sailing Basic Cruising Certification.
While Basic Cruising is the final class in the keelboat series at MBAC, there are many opportunities to continue sailing and learning after this course.
We reccomend Advanced Sailing if you want to become eligible to rent sailboats from MBAC. A private lesson is a good option if you have specific skills you would like to work on with an instructor.
sailing Discounts!
SMALL BOAT SAILING PACKAGE
Package price includes Basic Sailing, Advanced Sailing, and Hobie Cat Sailing
$470.00 Package Fee
$315.00 SDSU/UCSD Student Fee