SEMESTER KEELBOAT SAILING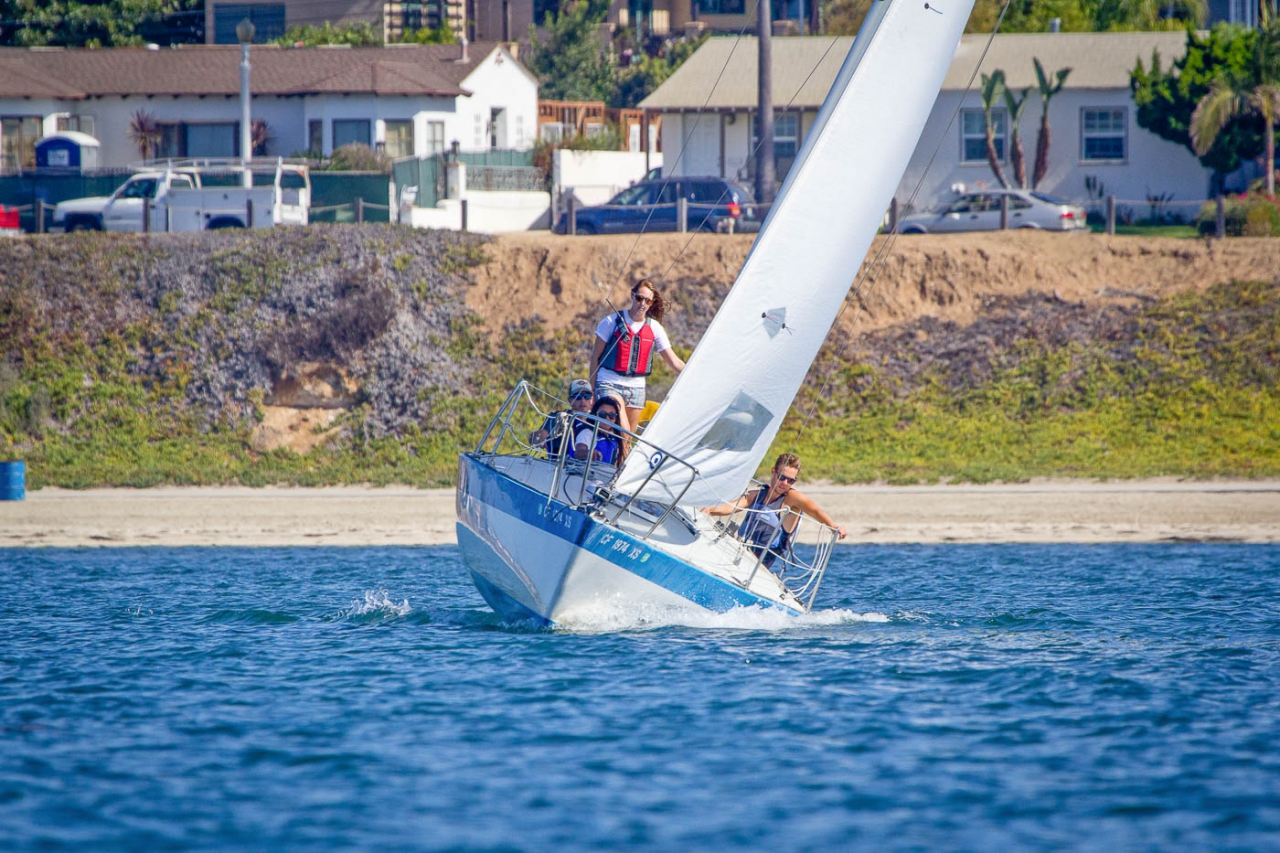 Learn the basics of sailing on a 24' keelboat as a member of a team in this blended learning course. The first part of the course will be online where you can work at your own pace through September, followed by in person sailing instruction starting in October on the dates specified in the schedule below.
Rates
SDSU/UCSD Students Fee: $190.00
All Others Fee: $230.00
SEMESTER KEELBOAT SAILING SCHEDULE

Class Runs
Day(s)
Time
Enroll
8/1/2020-12/5/2020
0
12:00AM-12:00AM
8/26/2020-12/2/2020
14
W
10:00AM-11:40AM
8/28/2020-12/4/2020
14
F
12:00PM-1:40PM
8/28/2020-12/4/2020
14
F
2:00PM-3:40PM
8/26/2020-12/2/2020
14
W
12:00PM-1:40PM

To receive credit for this class you must register for the unit with the university in addition to registering with MBAC. All classes will begin meeting at MBAC the second week.