SEA KAYAKING LEVEL 2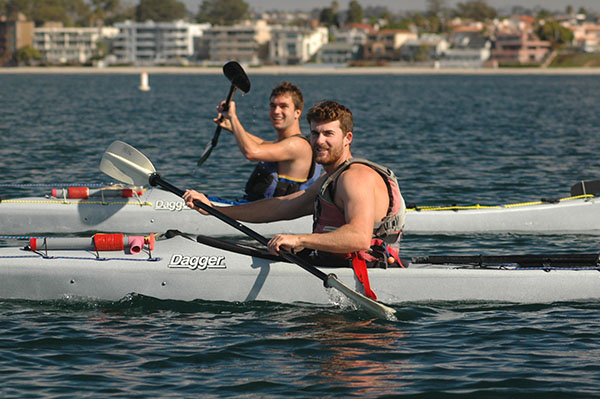 Sea Kayaking Level 2 covers procedures and techniques that will help you tour with confidence. The first day includes practicing recoveries in a calm and safe environment. Day two focuses on concepts that are essential for excursion planning and on the water practice of efficiency techniques.
Requirements
Sea Kayaking Level 1 or equivalent.
Rates
Course Fee: $95.00
UCSD/SDSU Student Fee: $65.00
Check out the
discounts
available for this class!
SEA KAYAKING LEVEL 2 SCHEDULE

Class Runs
Day(s)
Time
Enroll
4/4/2020-4/5/2020
2
Sa Su
9:00AM-12:00PM
6/13/2020-6/14/2020
2
Sa Su
9:00AM-12:00PM

Advance registration required. Please register online using the Enroll link or call (858) 488-1000 to register by phone.