INTRO TO WINDSURFING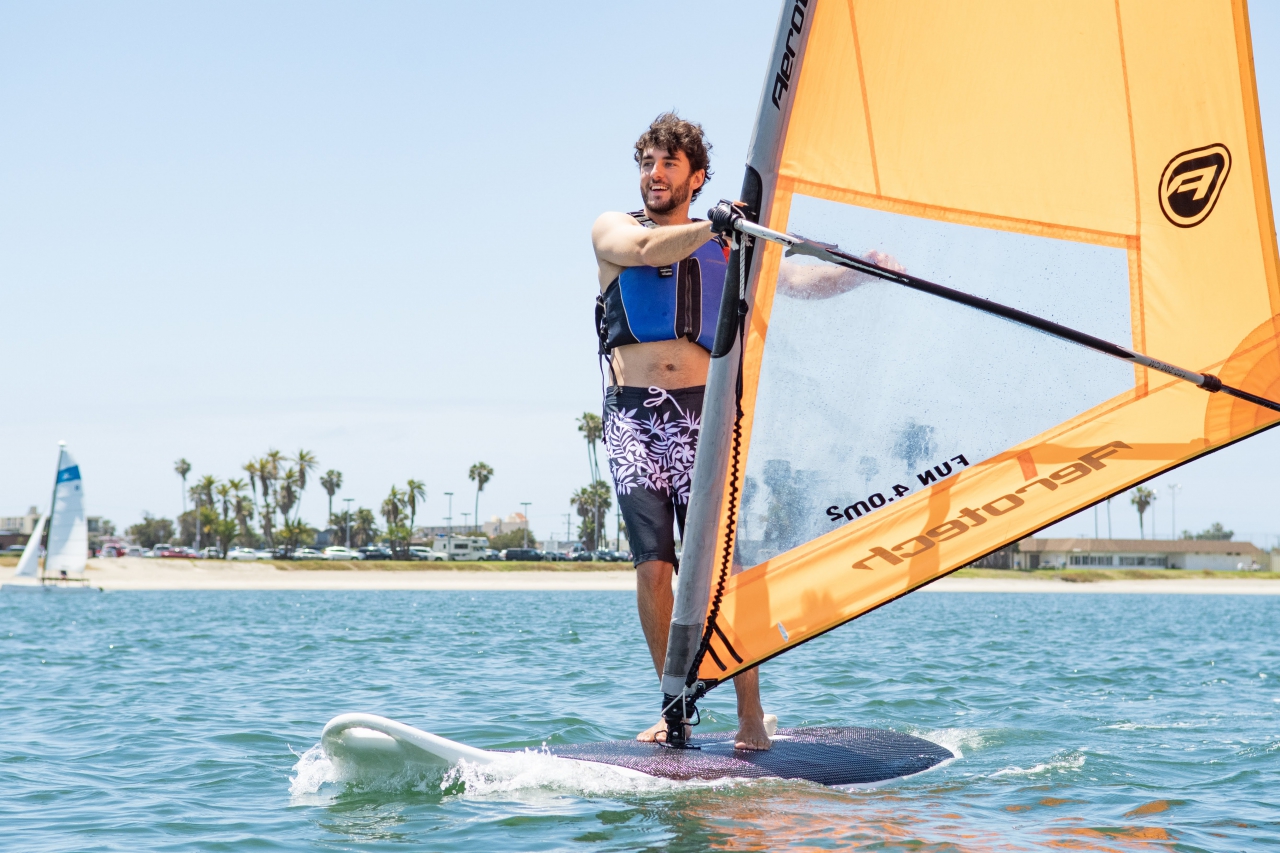 This course provides an introduction to the sport of windsurfing, where you will learn the basics on our beginner-friendly equipment. This course will focus on rigging, safety position, and tacking, however, will NOT serve as a qualification to rent.
Rates
Course Fee: $60.00
UCSD/SDSU Student Fee: $45.00
Upcoming Classes
INTRO TO WINDSURFING SCHEDULE

Class Runs
Day(s)
Time
Enroll

Class is currently not scheduled. Call (858) 488-1000 to schedule.

Advance registration required. Please register online using the Enroll link or call (858) 488-1000 to register by phone.