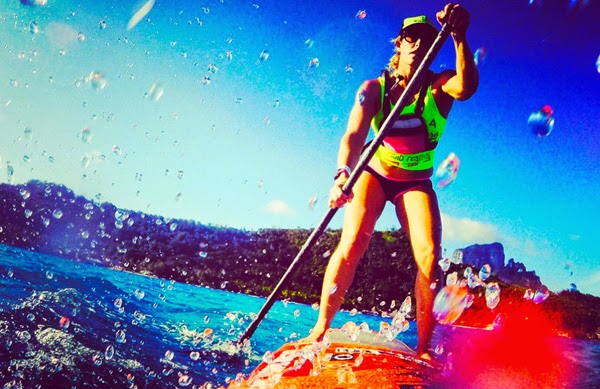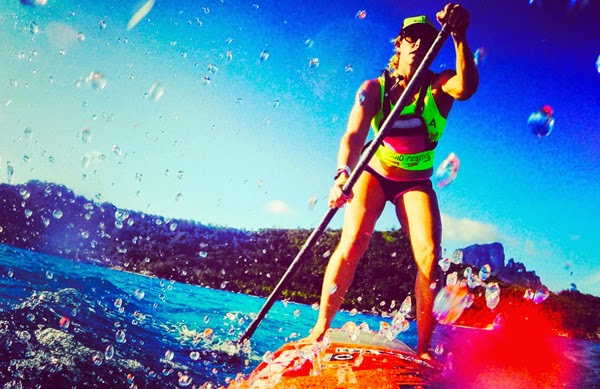 This past December, MBAC hired Ruth "Ruthy" Vesler as the Instructional Supervisor of Surfing, Paddling, and Rowing.  Ruthy brings an impressive background in watersports education and supervision into her new position. She previously worked for the City of San Diego Lifeguard Service for 8 years as an ocean lifeguard, supervisor, and an administrator.  During that time she served a season as the Lifeguard Supervisor to the San Diego area surf schools and redeveloped required safety standards for surf instruction at city beaches.  She also served as a supervisor for Mission Bay lifeguard staff managing new guards during the busy summer months.
Ruthy is very passionate about stand up paddling and competes professionally in distance races.  She was a varsity rower at Ithaca College where she studied film and athletic coaching.  She has competed in triathlons professionally for several years and developed her own program for open water swim instruction.
Get to know Ruthy better as she took some time to answer these 20 questions:
How was your first day at MBAC?  It was busy. I met so many new faces at MBAC and in the AS office at SDSU. Everyone was very welcoming.
What are you looking forward to the most in your new position?  Meeting new people and learning new skills that I can apply to teaching classes and staff members.
How long have you lived in San Diego? 10 years. I am originally from Columbus, Ohio and have lived in Ithaca, NY / Boulder, CO / Los Angeles, CA / and Newport Beach, CA
What is your favorite thing to do in San Diego? Stand up paddleboard and explore new places in the water.
Where is your favorite place to eat? Tap Room SD. I like the cheeseburgers and the large selection of craft beers.
What is your favorite food? Cherries from Washington State.
If you won $5 million what would you do with it? Move to a tropical paradise where I can swim, paddle, and drink coconut water every day.
What are your favorite pizza toppings? Pineapple and bacon. I used to work at a pizza restaurant and I would experiment with all kinds of different toppings. One time I made chocolate chip cookie dough crust. It was awesome.
What was your favorite subject in school? Art and Photography in high school. I then studied Cinema and Photography at Ithaca College in Ithaca, NY.
If you could have a superhero power what would it be? Superhuman endurance. Then I would never stop moving and I wouldn't need to sleep.
Most people don't know that I like to… Eat fried food. Phil's BBQ is one of my favorites.
Would you rather build a sandcastle or a snowman? Sandcastle for sure. I hate the cold!
What has been your most rewarding job in the past? Coaching swimming at the Boys and Girls Club in Solana Beach. I taught kids and adults how to swim. It was great to see how fast people learn new skills.
What was the last movie you watched? The Breakfast Club. I love the 1980's "Brat Pack" series which includes classics like Sixteen Candles, St. Elmo's Fire, and Pretty In Pink to name a few.
What is your favorite watersport? Swimming – pool, lakes, surf, open water – I like it all.
What is your dream vacation? Tahiti. I just got back from competing in the Ironmana XT which was a 4-day long competition comprised of multiple events that included Stand Up Paddleboarding, Prone Paddleboarding, Open Water Swimming, and Running. One of the highlights of the trip was swimming with sharks!
Who has been the biggest influence in your life? My Grandmother.
Would you rather bungee jump or sky dive? I would rather stay on the ground.
If you could have dinner with anyone (dead or alive) who would it be? Oprah Winfrey because she is one of the most influential women in the world.
If you could spend one day doing anything what would it be? Paddle the SoCal Coast. I'm planning a trip soon. LA to SD. Stay tuned.
(Visited 763 times, 1 visits today)