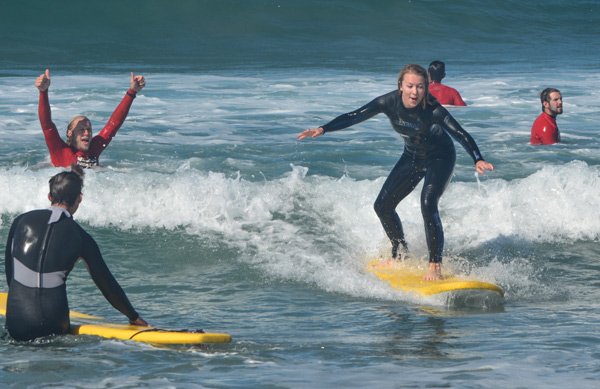 As a nursing student, my semesters are usually filled with endless hours of studying and stressful course loads. This last fall, I decided to add a semester-long ENS Surfing course to my load, and it was the best decision I could have made. No matter what I had going on in my week (exams, group projects, papers, etc.), I could always count on having my Wednesdays out on the ocean to put me in a good mood and in the right mindset.
When I first signed up for the course I was nervous–mainly because I hadn't surfed since I was in elementary school, but also because none of my friends were available to sign up with me. By the end of the first day, I already had a new group of friends, and even recognized people from some of my other courses at SDSU! The instructors were all so welcoming and fun, I had no doubt it was going to be a great semester.
Our first day out on the water was challenging and I wasn't able to stand up on a single wave. But even when I wiped out, my instructors and my new friends were still there cheering me on! By the second week I was popping up and catching waves left and right. It was such an incredible feeling being propelled by the waves and starting to feel grounded on the board.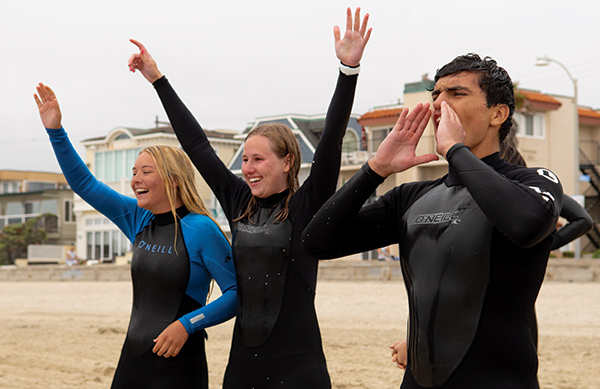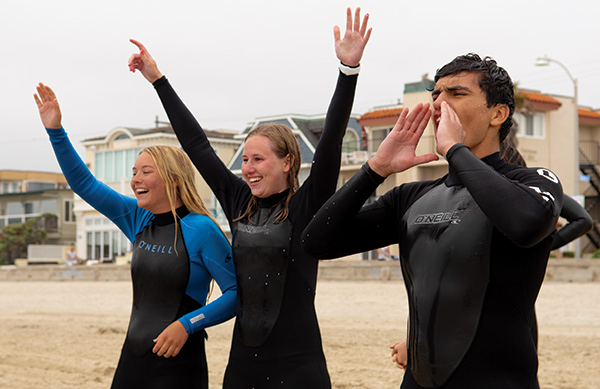 By the end of the semester, I felt completely comfortable out on the water and had countless memories to take home with me. It even boosted my GPA a little, too! Being able to take a watersports class through my school, and even get credit for it, is an experience unique to SDSU and I'm so glad I decided to take advantage of it. Now to take on my next adventure–sailing!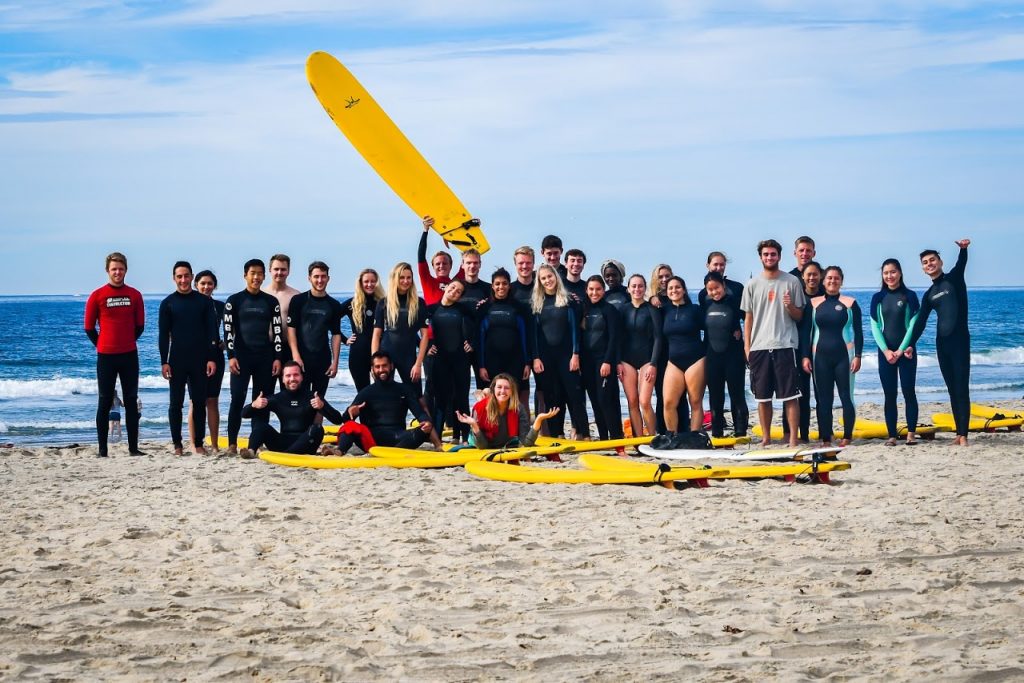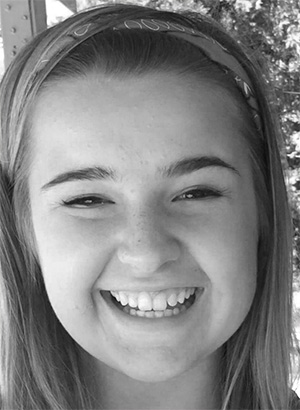 Kasey Bethel is a Junior at San Diego State University studying Nursing. She has served as the MBAC Camp Photographer and Social Media Assistant for the past 3 years.
(Visited 803 times, 1 visits today)